In this section, we'll be looking at following legislative actions in Congress (Federal) and State Legislatures and judicial decisions defining the numerous and complex laws that govern Indian Affairs in this country and in our states.  Stayed tuned as we will be expanding this area significantly in the future as well as building in additional information from text already posted here.
---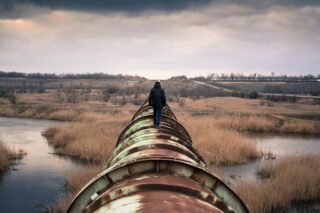 The Lakota People's Law Project has put out a call to action to advocate against HR1374, the "Enhancing State Energy Security Planning and Emergency Preparedness Act of 2021" – a bill that has already passed in the House and is heading to the Senate. This bill would worsen the already dangerous and complex dynamics of state-backed and corporate-funded violence against and criminalization of water protectors. More Information
At this point in the legislative session, it would be a good idea to meet with your legislators to discuss pending legislation. Most legislators are scheduling town halls online, and you can find out when at the Washington Conservation Voter website. Some will let you ask questions beforehand, which is a good opportunity to discuss our legislative priorities. Here are some of the priorities we discussed in the Justice Summit.
Environmental priorities: Fluorinated Gases, Clean Fuels, Growth Management Act, Building Electrification.
Racial Justice priorities: Insurance fairness act, Healthy Environment for All (HEAL) act.
Criminal Justice priorities: Legal Financial Obligations.