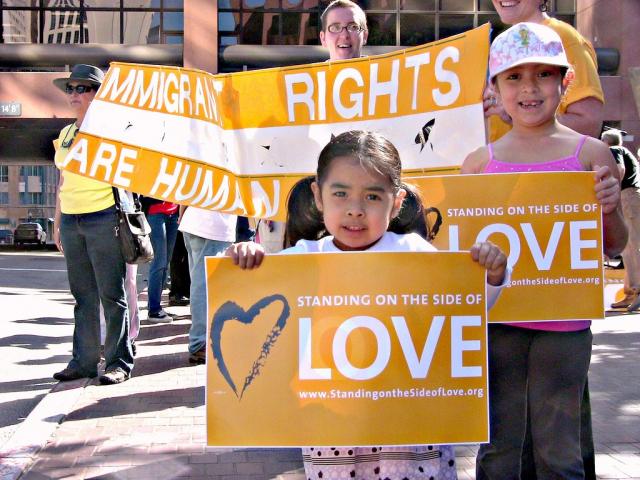 "At this extraordinary time in our nation's history,
we are called to affirm our profound commitment to the
fundamental principles of justice, equity and compassion, to truth and the core values of American society.  …
we affirm our belief in the inherent worth and dignity of every person. 
We will oppose any and all unjust government actions to deport, register, discriminate, or despoil.  As people of conscience, we declare our commitment to translate our values into action as we stand on the side of love with the most vulnerable among us." 
Opening words of the Declaration of Conscience, joint statement
of the Unitarian Universalist Association and the
Unitarian Universalist Service Committee, January 2017
Activity on this topic is substantive for Unitarian Universalists here in the Pacific Northwest.  UUs have been, standing for the rights of undocumented individuals at our regional detention center, creating a visitation program, and gathering  locally and nationally to better stand in solidarity and/or offer sanctuary.
Download the UU Sanctuary Toolkit here.