Climate Justice is the work we do to confront the climate crisis. While Washington State is a small proportion of the world population and economy, there are actions we can take to show leadership in solving the climate crisis. Some of the major issues we confront are listed in the menu item "Our Work." Recent changes in the state's action on climate can be seen in the news items posted below.  Also, follow current legislative activity that we are tracking at our Carbon Pollution Accountability page in the legislative advocacy section.
Climate change affects all of us, but its consequences are not distributed equally. Climate impacts exacerbate existing inequities in society, whether they are related to poverty, gender, race or ethnicity, ability, or other factors. The slow-onset impacts of climate change are displacing communities and having severe impacts on human rights — the right to health, food security, water and sanitation, life, religious expression, and culture, among others.
Often, grassroots, frontline communities have the best and most appropriate solutions to these challenges. At the same time, these communities receive the smallest share of funding and are sidelined by state and international decision makers.
---
A 2nd WTO event will take place on Saturday, Dec 7 and will feature a rally and workshops covering how trade injustice affects every aspect of social justice.  RSVP here, and find more info here!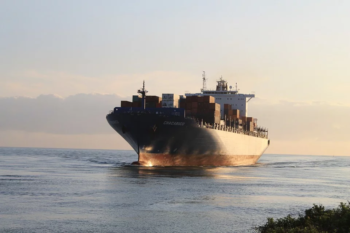 The WTO+20 Event Schedule:
10:00am-12:00 pm Rally at OCCIDENTAL PARK
3:30pm-6:00pm Trade Justice Workshops @ TOWN HALL
Session 1
Environment with Selden Prentice of 350 Seattle and Manuel Pérez Rocha from Institute for Policy Studies Labor Issues in Trade Policy with Motthida Chin from Verité and Barbara Byrd from Oregon AFL-CIO Public Health with Leigh Haynes and Julia Robinson of Peoples' Health Movement and Health Alliance International Immigration with Ricardo Ortega from LELO
Session 2
Indigenous Sovereignty and Extractive Industries with John Sirois of the Colville Tribes Labor Activism That Crosses the Border: Past and Future with Oregon Fair Trade Campaign Food Sovereignty with Karen Hansen-Kuhn of the Institute for Agriculture and Trade Policy WTO Tech, Data, E-Commerce Expansion with Deborah James of Our World is Not For Sale Trade and Militarism with Carly Brook of Washington Physicians for Social Responsibility
7:30pm Keynote with Joseph Stiglitz and Brief Action Orientation with Lori Wallach @ TOWN HALL
General admission for the keynote is $20. A limited number of free student tickets are available first-come-first-serve. Scholarships are available--contact Hillary at Hillary@washingtonfairtrade.org for more information.