Climate Justice is the work we do to confront the climate crisis. While Washington State is a small proportion of the world population and economy, there are actions we can take to show leadership in solving the climate crisis. Some of the major issues we confront are listed in the menu item "Our Work." Recent changes in the state's action on climate can be seen in the news items posted below.  Also, follow current legislative activity that we are tracking at our Carbon Pollution Accountability page in the legislative advocacy section.
Climate change affects all of us, but its consequences are not distributed equally. Climate impacts exacerbate existing inequities in society, whether they are related to poverty, gender, race or ethnicity, ability, or other factors. The slow-onset impacts of climate change are displacing communities and having severe impacts on human rights — the right to health, food security, water and sanitation, life, religious expression, and culture, among others.
Often, grassroots, frontline communities have the best and most appropriate solutions to these challenges. At the same time, these communities receive the smallest share of funding and are sidelined by state and international decision makers.
---
Goals of the Tour:
Build relationships between UU Ministry for Earth & UU communities in Oregon and Washington
Inspire and uplift Unitarian Universalist action for climate justice; catalyze the UU movement to Create Climate Justice
Build UU awareness & support for Levi Draheim and his climate lawsuits
Raise funds to support UUMFE's Summer and Fall 2019 program goals
Collaboratively create climate/eco-artwork that culminates in beautiful worship and " Procession of Species " at the 2019 UUA General Assembly (and then continues to grow for an even bigger ceremony in 2020)
Spend an [afternoon/evening] with UU Ministry for Earth, featuring three special multi-generational guest speakers.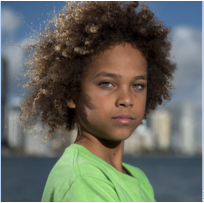 Levi Draheim
At 11 years old, Levi is the youngest plaintiff of the Juliana v US federal youth climate lawsuit. Levi is also suing the State of Florida for failure to take meaningful climate action. Levi lives in Satellite Beach, Florida, and attends the UU Church of Brevard, where his mother Leigh-Ann serves as a Director of  Religious Education. (Photo by Robin Loznak)
Aly Tharp
As Program Director for UU Ministry for Earth, Aly is working to galvanize and support powerful, liberatory UU community action for climate justice. Aly joined the climate justice movement in 2012, as a part of the campaign to stop the construction of the KXL pipeline through Oklahoma and East Texas. Aly lives in Austin, Texas. In her free time, she volunteers to support numerous social movements and a permaculture food forest on public parkland.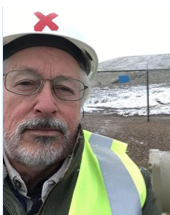 Leonard Higgins
Leonard is perhaps best known for shutting down the Spectra Express pipeline in Montana as one of five "valve turners" who simultaneously shut down all of the pipelines carrying Canadian tar sands oil into the U.S. on October 11, 2016. Leonard lives in Eugene, Oregon. He serves as a Board Member of the UU Ministry for Earth and is also actively involved with numerous climate organizations and movements, including Climate Direct Action, Extinction Rebellion, and 350-Eugene.
Locations:
June 4-6 – First Unitarian, Portland, OR
June 9th – UU Church on Eugene, OR (10 a.m. service and 12-noon presentation)
If you are able, please join us at one of these events:

June 9th, UU Church in Eugene, OR, 10 am worship service, 11:30 am after-church potluck, 12-12:45 presentation, 12:45-3 pm art build with eco-muralist Esteban Camacho-Steffensen, multi-media artist Patti Warner, and UUMFE Program Director Aly Tharp.
June 10th, UU Fellowship of Corvallis, OR – 6:30 potluck and 7:30 presentation
June 14th, Bellingham UU Fellowship, Bellingham, WA, 6:30 potluck and 7:30 presentation
June 15th, East Shore Unitarian Church, Bellvue, WA, 11 am – 12:30 pm potluck and presentation, followed by a carpool/caravan to the Lummi Totem Pole Journey event in Seattle at 1 pm
June 16th, University Unitarian Church, Seattle WA, 10 am worship service, 11:15-12:30 pm presentation
June 16th, Woodinville UU Church, 3-4:30 eco-art build, 4:30 – 6 pm presentation, 6-7 pm potluck

To connect with others who cannot join us along the tour route, we will be posting videos and updates on the UU Ministry for Earth Facebook page and website so that you can follow along from home! Please also consider contributing out the Catalyze the UU Climate Justice Movement Faithify fundraising campaign!
Continue reading