Among its priorities, JUUstice Washington has committed to the expansion of our Environmental Justice efforts this year, due to the cascade of catastrophic climate events, the ongoing presence of COVID-19 and the environmental implications of it and other potential pandemics, the rollbacks on environmental regulations and underfunding of environmental programs and agencies both on State and Federal levels, increases in air, water and land pollution, razing of forests and intense wildfires, increases in extractive industry projects, increases in species extinction and the urgent need for mitigation of warming and a myriad of other environmental crises across the globe – all with special emphasis on impacted communities.
To help reinvigorate the environmental justice action team and prepare them for tackling these issues, JUUstice Washington is grateful to have received a grant from the Fund for UU Social Responsibility. We have hired two wonderful facilitators to connect with congregations and build leadership teams. For information on this initiative and more about action teams, contact Larkin & Sahar at actionteams@juustwa.org.
Summit Environmental Justice Panel
October 10, 2020 @ 10:45 am – 12:45 pm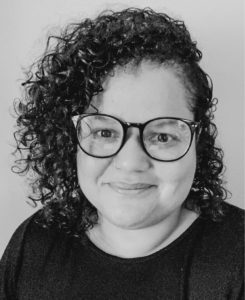 Ana Maria De La Rosa is a Senior Grassroots Organizer with the Unitarian Universalist Service Committee (UUSC).  She specifically works with the Migrant Justice and Climate-Forced Displacement campaigns.  Ana Maria is a first generation daughter of Latinx immigrants and her organizing style is rooted in diasporic analysis of the Black and Brown experience in the U.S. Her strategy for organizing globally-building locally is in part shaped by her U.S. Peace Corps service in Northern Peru as a Community Health Organizer. She is dedicated to supporting historically oppressed communities in building healing-centered engagement strategies for building power, dismantling racism, and connecting with joy.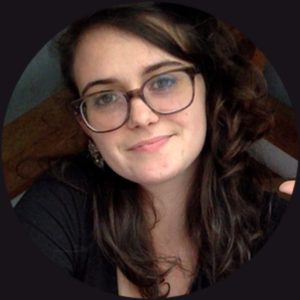 Aly Tharp is the Program Director of the Unitarian Universalist Ministry for Earth (UUMFE) and Climate Justice strategist for the UUA. She is a member of Wildflower UU Church in Austin, TX, and has been leading various national UU climate justice programs for six years. Aly's greatest joy & passion is building community power for social change through art, culture, and food.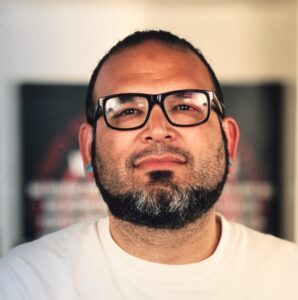 Xolotl Edgar Franx is the Washington State Campaign and Political Director for Familias Unidas por Justicia where he works with union leadership and allies in the development and implementation of the Just Transition framework that centers food sovereignty and worker organizing in innovative models of participatory democracy, such as People's Movement Assemblies and Tribunals. Edgar has strong farmworker roots in Skagit County, WA where he grew up. Edgar honed his organizing skills supporting the formation of the first independent farmworker union in WA State since 1986. As an organizer he works in Whatcom and Skagit Counties and sometimes travels to Eastern WA to meet with farm workers as needed and supports their organizing efforts working with union organizers of Familias Unidas por la Justicia. Edgar has been one of the main organizers that have supported the strikes of apple warehouse workers in Yakima. He also has been organizing with H2A and domestic workers since 2013. Before joining Familias Unidas, Edgar served as the Civic Engagement Program Coordinator at Community to Community Development, working to engage allies to develop strategies that ensure the voices of farmworkers are represented at all levels of the political process. Edgar sits on the governance board of the Washington Climate Alliance and the Labor Network for Sustainability.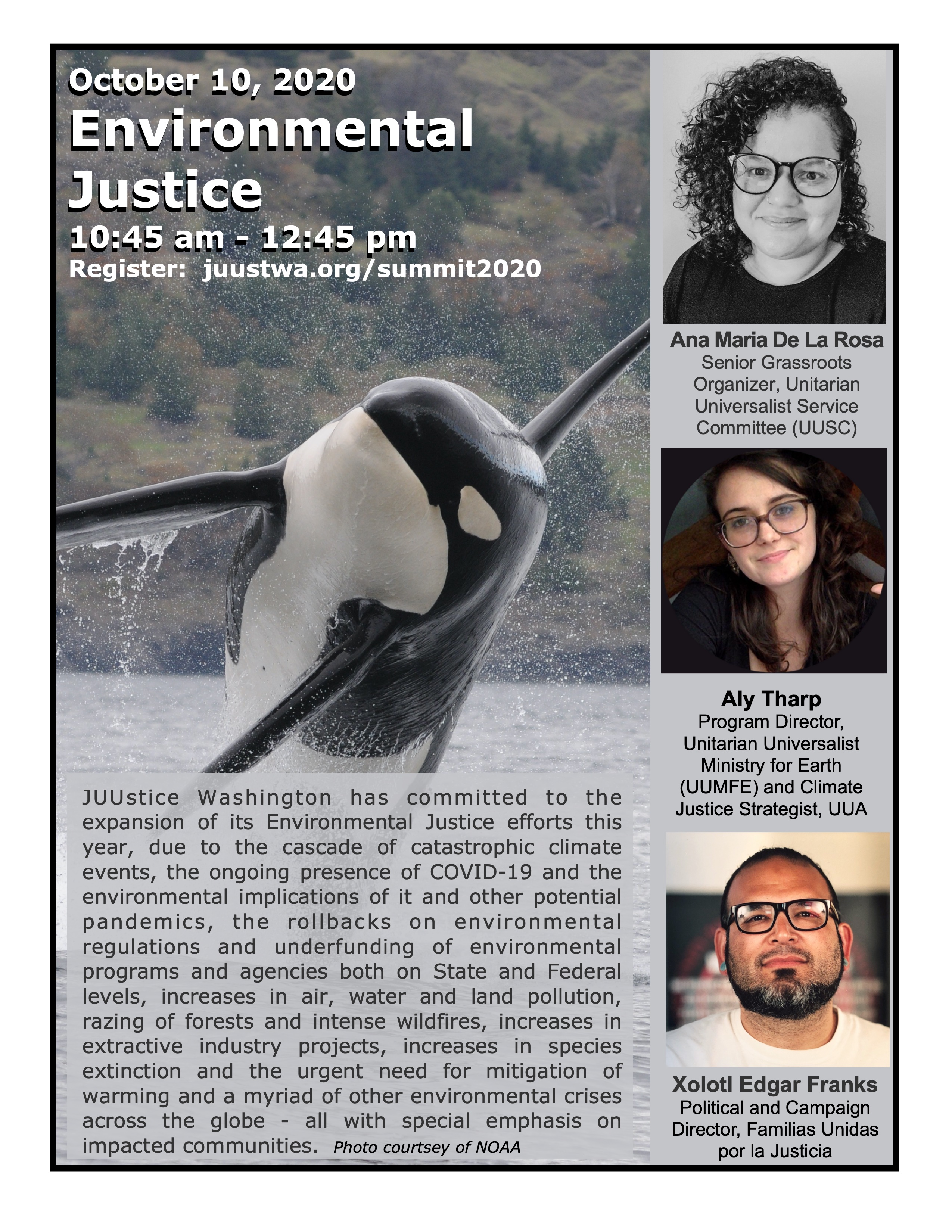 JUUstice Washington's Revitalization Project
JUUstWa has recently launched a revitalization project, as such we have two new skilled interns, Larkin and Sahar, who will be working toward building our racial justice, environmental justice, and RIMS refugee, immigrant, migrant worker solidarity area focuses into greater action and sustainability. If you are an individual, organization, or congregation hoping to go deeper into justice work on these or any of our area focuses. Please contact them at actionteams@juustwa.org take their outreach or volunteer survey, or join their monthly strategy sessions.
Photo credit:  National Oceanic and Atmospheric Administration (NOAA)