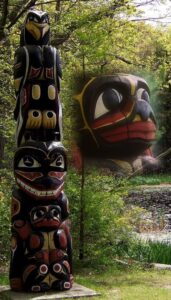 October 9, 2020 • 6:30 pm
JUUstice Washington continues its efforts to engage UUs and their allies and partners to support Indigenous communities and organizations. Assaults on Indigenous communities have increased and intensified as battles for acknowledgement, recognition and sovereign rights are playing out on the streets, in the legislatures and Congress and in the Courts. Fossil fuel and extraction projects, Murdered and Missing Indigenous Women, Snake River dams, Termination attempts, attacks on ICWA, historical trauma, the COVID-19 fiasco, ongoing threats to the Salish Sea and more, require an expanded and more highly engaged response from us to work together to protect sovereignty, cultural continuity, the rights of nature and to initiate a formal Truth and Reconcil-Action process.
Elliot Moffett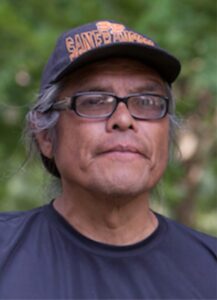 Son of Walter L. & Bernice Moffett, along with six siblings; grandparents: Sarah & Harry Moffett, Julia & William Allen, Delia & Joseph Williams; graduate of Kamiah High School, Nez Perce Indian Reservation (NPIR); Joel Tum yep tse yo & Meredith Ee tah la, son & daughter of Elliott and Reine; Vonda and Elliott's son is Von Walter Moffett, Taqasa 'yo xot 'ipelikt.  Elliot is a member of the Nez Perce and formerly Tribal Executive Committee member/officer. He served as natural resources subcommittee chairman, executive board of directors, chairman Nez Perce Tribe Forest Products Enterprises, inter-Tribal Timber Consortium, and the Columbia River Inter-Tribal Fish Commissioner (CRITFC). Elliott has worked with the Bureau of Indian Affairs serving in federal trust positions as NEPA and an environmental coordinator. His education includes a political science degree from the University of Washington and certification as a federal program technician paralegal from the American Indian Law Center. Currently, Elliott is an employee of the Nez Perce Tribe Gaming Commission appointed as Director and a Board member of Nimiipuu Protecting the Environment.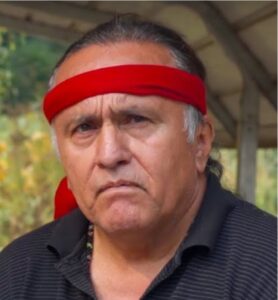 Jewell Praying Wolf James is enrolled at Lummi and is currently with the Lummi Sovereignty and Treaty Protection Office. He is a lifelong activist in efforts to protect forests, rivers, Salmon habitat and the Salish Sea. Jewell is dedicated to environmental restoration and preservation and works to build bridges of understanding between tribes, between federal and State governments and agencies and between Tribes and the non-Indian communities. He is a master carver with the Lummi House of Tears carvers has carved and gifted several healing Totem Poles including three totem poles to honor the victims of 9/11. Other of his healing Totem Poles reside across the U.S. and Canada as sentinels watching over lands and waters being adversely affected by fossil fuel and resource extractive industries. Currently he is working to secure the return of Sk'aliCh'elh-tenaut (Tokitae) who was forcibly captured 50 years ago from the waters of the Pacfic Northwest and removed to Miami Seaquarim in Florida.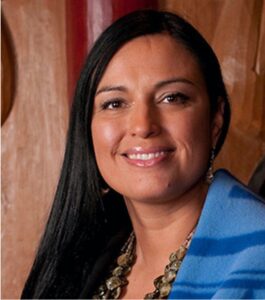 Deborah Parker is a member of the Tulalip Tribes. She served as the director of the residential healing school of the Tsleil-Waututh First Nation. For the Tulalip Tribes she developed the Young Mothers program, a culturally relevant initiative for teen mothers. She also served as the Legislative Policy Analyst in the Office of Governmental Affairs for the Tribes and served as vice-chairwoman of the Tulalip Tribes from 2012 – 2015. Deborah has served on a number of organizations including a trustee board member for the Smithsonian Institution's National Museum of the American Indian. Among many things, she is currently with the Marysville School District serving as its director of Equity, Diversity, and Indian Education; a board member of the National Indigenous Women's Resource Center and the senior strategist for Pipestem Law specializing in representing Native American interests.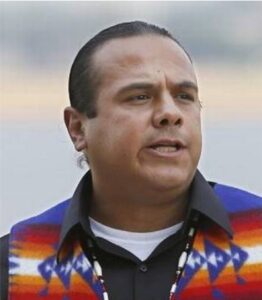 JoDe Goudy is a member of the Confederated Tribes of Yakama Nation.  He is the former chairperson of the Yakama Nation Tribal Council and founder of Redthought.org and is currently engaged in addressing the Doctrine of Discovery and other legal doctrines and decisions and their impacts on Indian Country.