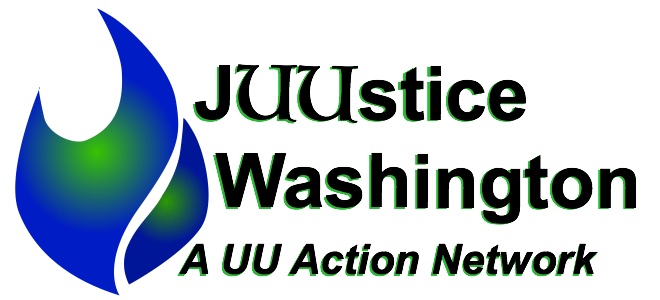 JUUstice Washington supports the systemic justice work of Unitarian Universalists (UUs), with our allies and friends, to address the many environmental, economic and social justice challenges to UU values in these challenging times.
JUUstice Washington empowers justice activists to work together for added clout in their communities and the larger world. No matter your level of involvement, your voice is amplified when you join with others.
We are sustained primarily through private donations. Please give what you are able. – Every contribution, no matter the size, brings us closer to fulfilling our justice goals.
Together we can make a difference!
Contribute online either a one-time or monthly donations 
Contact us if you wish to contribute by check or other offline donations