What our congregations are engaged in:
Quimper Unitarian Universalist Fellowship in Port Townsend WA
We are part of an interfaith group that supports the work of JCIRA (Jefferson County Immigrant Rights Advocates). We offer legal advocacy, community education and have a Rapid Response Team. JCIRA also accompanies people when asked to and goes to the NW Detention Center to witness and offer support.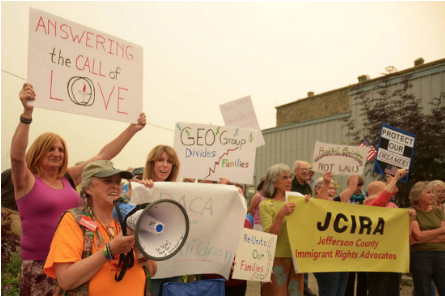 ---
Bellingham Unitarian Fellowship in Bellingham, WA
The Bellingham Unitarian Fellowship began working with Community to Community for Development in 2005 with a collaborative protest of the minute-man presence on our Northern border.  In In 2012, by congregational resolution, they established a formal partnership with C2C.  The partnership is still operating and is engaged with addressing a myriad of immigration issues including migrant farmworker rights, racial justice, food sovereignty, citizenship, law enforcement practices, detention and responding to ICE raids of their immigrant community.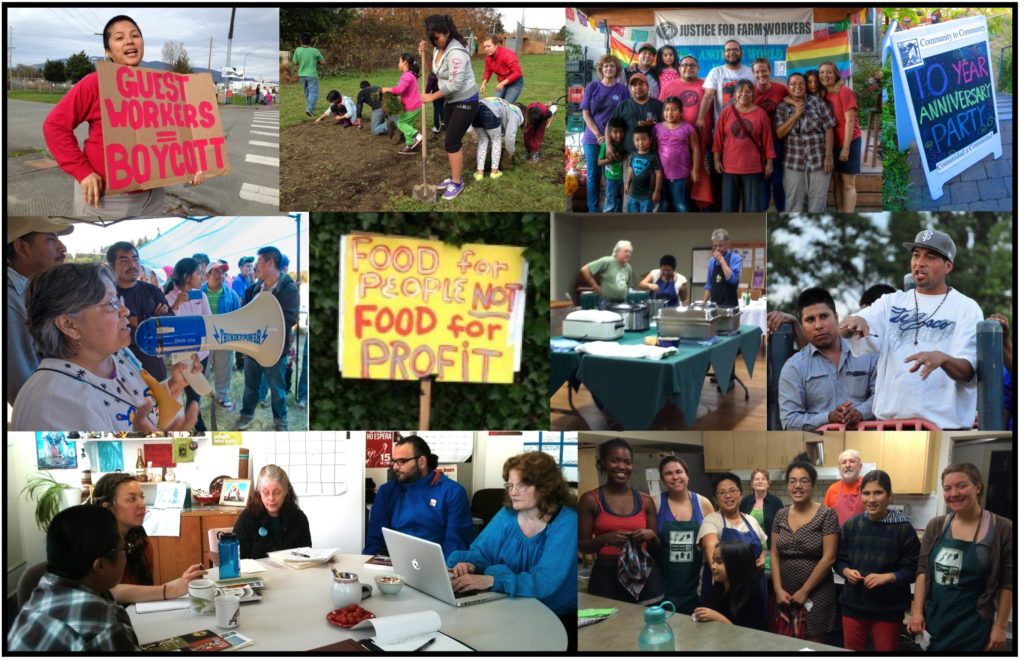 Contact Mike Betz, Immigration Rights Ministry Team for Immigration issues
Contact Kara Black, BUF/C2C Partnership for partnership information
---
Vashon Island Unitarian Universalist Fellowship in Vashon WA
The Vashon Island Unitarian Fellowship is still providing detainee visitor support at the Northwest Detention Center every second Saturday of the month.  We have changed our timing to mornings every month. We are there from about 9:00 AM until Noon.
We set up two tables outside the gate entrance with a canopy when needed.
Detainee visitors are asked to stop by on their way out of the detention center for free refreshments.
When visitors return from their visit, we try to engage them with free refreshments, printed handouts (NWIRP, NWDC, ACLU), and compassionate listening.
We have been doing this since 2011.
Contact:  Melvin Mackey, VIUF Social Justice Committee
---