This year could prove to be a turning point in our relations with the indigenous people in Washington State.  An opportunity is being presented to begin a Truth and Reconciliation movement in Washington State by a budding coalition of Indian leaders and concerned partners and allies.  This is a new movement and has only just begun basing its premise on the Truth and Reconciliation movements in the State of Maine and in Canada.
What that moment could look like is contained in a draft of a "Proclamation of Support for Truth and Reconciliation in Washington State."  Below is the introduction and includes a link to the full text at the end.  We will be asking UU congregations, other faith communities, social justice and environmental organizations, legislators, educators and interested individuals to make themselves available to work at and promote this movement. It is a long-term effort that will require dedication and commitment.  It will be a spiritual journey as we grapple with our histories, search for ways and opportunities for healing and laying the foundation for a future that holds hope for a future of acknowledgement, equity and respectful relations between all our communities.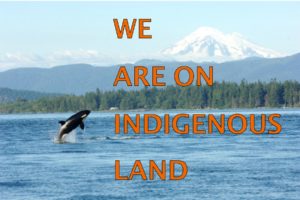 There is an emerging and compelling desire to acknowledge the events of the past so that we can work towards a stronger and healthier future. The truth telling and reconciliation process is a sincere acknowledgement of the injustices and harms experienced by Indigenous peoples in Washington State and the need for continued healing. This is a profound commitment to establishing new relationships embedded in mutual recognition and respect that will forge a brighter future. The truth of our common experiences will help set our spirits free and pave the way to reconciliation. 
We, the residents of Washington State, recognize that every child matters. If all of our residents are to flourish, a process of truth and reconciliation for Indigenous people in our State must be established. 
By signing this proclamation, we have agreed that a Truth and Reconciliation Commission should be established to contribute to truth, healing and reconciliation in Washington State. 
Read the full text here:  WA State Proclamation of Truth and Reconciliation
---
MAY 2 SPRING ASSEMBLY.  We are excited to announce that the WWFOR Spring Assembly planners have come up with plans for a no-contact Spring Assembly on May 2.  Thank you, planners! Mark Your Calendar!  Tell Your Friends!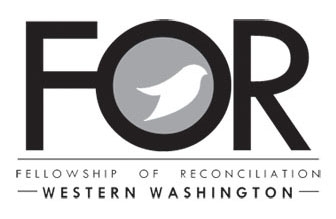 Peace and Justice in a Time of Coronavirus Saturday, May 2, 2020, 9 am - 12:30 pm Zoom Videoconference (participate by internet or phone) Please join us for the 22nd. Annual Western Washington FOR conference; this year by videoconferencing or phone.  Find out how several groups and organizations are compassionately and courageously continuing to provide services in this unusually trying time, and how the COVID-19 pandemic has impacted them and the people they serve. Everyone is welcome!  All are invited to this video-or-phone-conference and there is no fee involved. After a welcome and introductions, we will have a series of workshops with Q&A included, and a closing session. Workshop Presenters
9:15 am       Workshop # 1, Paul Chiyoken Wagner. Climate Emergency and stand against LNG facility in Tacoma.
9:50 am       Workshop # 2, Deborah Cruz and Betty Deveraux, Advocates for Immigrants in Detention Northwest.
10:25 am     Workshop # 3, Maru Mora Villapando, La Resistencia against NWDC, Community Organizer and Immigrant Advocate.
11:00 am     Workshop # 4, Kwabe Amoah-Forson-The Peace Bus. 
11:35 am     Workshop # 5, Carly Brook, Kit Burns, Washington Against Nuclear Weapons.
Registration:
Those without computer/internet access can participate in this conference via phone.
  Email 
wwfor@wwfor.org
 or leave voicemail phone (206)-789-5565, and leave your name, email address (if available), and phone number.  This will allow the Zoom Host to send you a link via email to join the conference, or give you a phone number and code to participate by phone.  Deadline for WWFOR office registration: Tuesday, April 28 at 5:00 PM.  After that deadline, register with David Lambert at: 
lambertdavid39@gmail.com
 or 253-209-3559 or 253-259-2280.