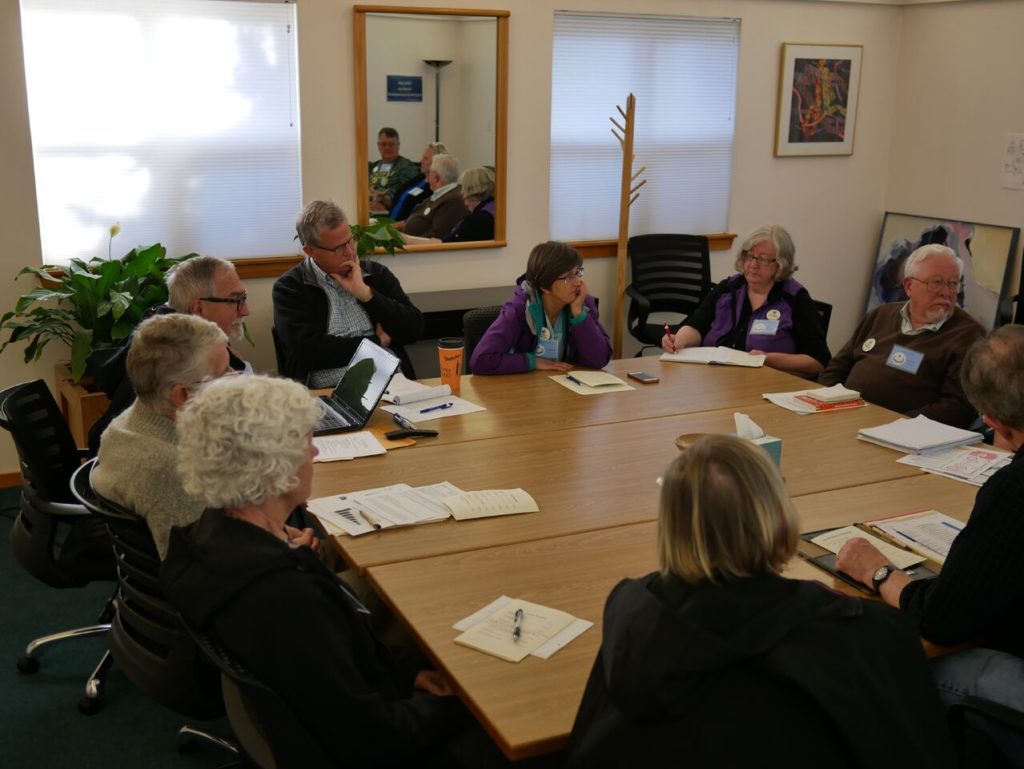 During the JUUstice Washington Summit on October 20, 2018, 12 people engaged in a discussion of how we can develop an effective program to pursue greater Economic Justice in Washington State and beyond.
We reviewed the Program Goals for JUUstice WA and approved the Vision and Mission of the Economic Justice working group.  Most people present agreed to serve on the Steering Committee for the Issue Team. Bob Beekman asked if Jim Lee would be willing to coordinate the committee and Jim agreed to do so.
Issue discussions were most energized around Tax Equity and diverting investment from mass incarceration toward "Growing Productive People." The concept of a State Public Bank was also unanimously supported.