The Issaquah Sammaimish Interfaith Coalition invites you to sign up for this affordable housing workshop focusing on Eastside faith community involvement, and the important partnerships with cities and developers that make it happen.
Workshop includes: Keynote Speakers, a Presentation Panel of a Variety of Affordable Housing Models, Conversation with Municipal Leaders, Roundtable Discussions over Lunch (provided), Expo in the Atrium, and closing with "What's Next?"
Sign up and more information here.
Continue reading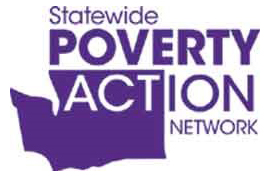 Join the Statewide Poverty Action Network for our Communities in Action advocacy program, a FREE series of workshops that will focus on how to use your voice to influence public policy and create the social change you want to see! Our Communities in Action program is a series of three workshops that will focus on skills-building for people interested in advocacy, policy, community organizing, and social justice. Participants will leave with the tools, knowledge, and resources to enter the 2020 Legislative Session as anti-poverty and racial justice advocates for their own communities. All participants will receive a $20 travel reimbursement for each session, as well as food and childcare! Note: As our work has traditionally been centered around the experiences and voices of low-income communities and communities of color, we ask only those to attend who self-identify as low-income.

Continue reading→
Homelessness is one of the biggest issues faced in Seattle and King County. On any given night there are roughly 11,200 people experiencing homelessness county-wide. This is a complicated issue that evokes strong emotions from people across the region. There are a wide range of opinions on how to best tackle the issue, how much money should be spent, whether public dollars are being spent wisely, what works and what doesn't. Kate has spent time in shelters and unauthorized camps speaking with people who are experiencing homelessness. She's spent time with neighbors, policy makers, and service providers and has delved into the many ways the region is trying to address this crisis.In her talk, Kate speaks about the challenges that come with reporting on this topic, what we know and what we don't, and how she personally approaches the process of reporting on this beat. Where: Shoreline Library - Large Meeting Room, 345 NE 175th St., Shoreline WA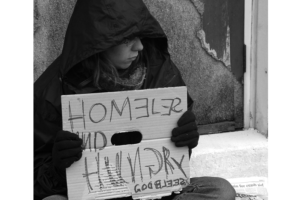 When: 1:00-2:00 pm, Sunday, September 28th, 2019 More

Continue reading→
Mark your calendar for Kaiser Permanente Washington's Annual Birnbaum Lecture—Wednesday, November 13, 7 to 9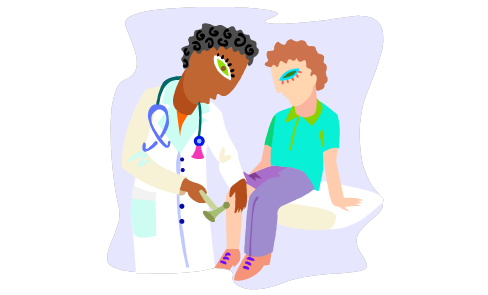 p.m. at Benaroya Hall in downtown Seattle
This year, we present Eric B. Larson, MD, MPH, a leading expert in health services, clinical research, and healthy aging.
Dr. Larson's lecture will be a call to action, encouraging efforts regionally and nationally to improve health and health care for everyone by reducing disparities, addressing social determinants, and promoting value in health care systems.
Dr. Larson has served as Kaiser Permanente Washington Health Research Institute's executive director and Kaiser Permanente Washington's vice president for research and health care innovation. He is also a professor of medicine and health services at the University of Washington and is author of Enlightened Aging: Building Resilience for Long, Active Life.
A reception following the lecture will honor Dr. Larson's 17 years of leadership as he leaves the helm of KPWHRI to focus on his research.
Questions? E-mail or call us at
or 206-442-5220.
Continue reading
Flights & Rights is ACLU's community series featuring important civil rights issues and great beer in the KEXP Studio Gathering Space, 472 1st Ave N, Seattle, WA!
All people have a right to be who they are, be safe, and live free from discrimination. Yet many transgender people are unfairly targeted and excluded in many areas of everyday life, including access to healthcare.
Join us on July 30 at 6 p.m. to hear Tobi-Hill-Meyer of Gender Justice League, Mattie Mooney of Ingersoll Gender Center, Danny Waxwing, Equal Justice Works Fellow at Disability Rights Washington's Trans in Prison Project, and Ari Robbins, an ACLU client who was refused medically necessary surgery from Swedish Health Services and Providence Health and Services discuss healthcare access for trans communities.
Come hear from those on the frontlines and learn how you can help. Must RSVP and be 21+. Seattle Cider Company will be pouring.
Join us at Flights & Rights! RSVP Today!
Continue reading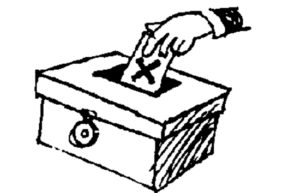 The League of Women Voters WA and Fix Democracy First are happy to welcome Joshua Douglas to Seattle. Professor Douglas, an expert on US election law and advocacy will be discussing his new book Vote for Us: How to Take Back Our Elections and Change the Future of Voting at Third Place Books, Seward Park at 7 PM on Tuesday, July 2. Please join us before that event for a private, VIP reception with Josh. He will share with us insights into the latest developments around issues of democracy, including the two new partisan gerrymandering cases and the Census case that the Supreme Court is expected to have decided by that time. Come join us to learn more about not only the challenges facing our democracy, but the ways that everyday citizens are successfully facing those challenges. Date of Event: Tuesday, July 2nd, 2019 *Time of Event: Reception @ 5:30 pm & Book Reading @ 7 pm *Location: Reception @ 5511 52nd Ave S, Seattle, WA 98118-2579 (a short walk to Third Place Books) & Book Reading @ Third Place Books, Seward Park, 5041 Wilson Ave S, Seattle, WA 98118

Continue reading→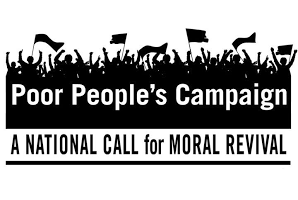 Please join UUs attending the Poor People's Campaign (PPC) Moral Action Congress on June 17 - 19, in Washington D.C.  Ohio is sending a delegation. Is your state?  Join us to fight the distorted moral narrative, systemic racism, poverty, the war economy and ecological devastation  More on UU participation with the PPC HERE. If you attend, plan for an ingathering on day one, during the first meal break. Look for Pablo DeJesus, Executive Director, UUs for Social Justice, (pictured here with Rev. Dr. William Barber) and let him know to look for you.  Pablo will determine more opportunities to deepen fellowship upon review of the final schedule of events (TBA) and plan an out-gathering.

Continue reading→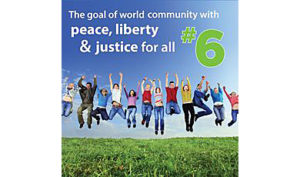 THURSDAY, JUNE 20 10 am-12 pm - Effective and Relational Justice Work in UU Spaces Offered by UUs for Social Justice in the Middle East Social justice work is central to Unitarian Universalist identity and is often controversial. UU activists must be effective in making a difference and relational in showing respect while being courageous and prophetic. This program will examine how these goals can be met in UU congregations and organizations. SATURDAY, JUNE 22 3 - 4 pm - Effective and Relational Justice Work in UU Spaces Offered by UUs for Social Justice in the Middle East Social justice work is central to Unitarian Universalist identity and is often controversial. UU activists must be effective in making a difference and relational in showing respect while being courageous and prophetic. This program will examine how these goals can be met in UU congregations and organizations.
Continue reading
That's right! For years now, Washington state has ranked as having the number one worst tax code in the entire country! It's beyond time that our absurd state tax structure was turned right side up. We need a tax structure that works for low- and moderate-income people, not just wealthy people. That's why this upcoming Thursday, March 21, we are gathering in Olympia to demand change and action from our lawmakers. At the rally, we will be calling on lawmakers to fund and modernize the Working Families Tax Credit (WFTC). If the WFTC is funded, that will mean that about a million low- and moderate-income households in Washington will get a tax refund of about $350, thereby boosting families' economic security and taking important steps to fix our broken tax system.
Continue reading
The state legislature's Housing, Community Development & Veterans Committee has passed four homelessness bills (described below). These bills would enable local communities and religious organizations to develop affordable housing using existing tax bases. You can take action on these bills by clicking on the link in each paragraph below, and click on "Comment on this Bill." The comment link will take you to a page that requests your address and email information, a button where you can indicate support, oppose or neutral. You need to make a comment but it can be short - "please support the bill."

Continue reading→
WorkFirst program cuts over the last decade are hurting low-income families. During the Great Recession, Washington state lawmakers implemented harsh sanction and time limit policies that have made it more difficult for families to receive the support they need. These program changes disproportionately impact families who are experiencing homelessness, families who have mental health needs, and families that need treatment for substance use disorder. Families of color are also disproportionately impacted by harsh sanction and time limit policies. Since 2015, nearly 1 in 3 individuals in Washington who lost their TANF/WorkFirst benefits were African American, while only 1 in 5 TANF/WorkFirst recipients are African American. House Bill 1603/Senate Bill 5684 would reverse these punitive policies and make simple fixes to strengthen TANF/WorkFirst and ensure that all families who need support receive it. Take action today.

Continue reading→
Recently it has been all over the news in Washington State that Governor Jay Inslee and members of our legislature are planning on introducing what they refer to as a "public option" bill to "promote" healthcare for all.
In their carefully crafted press releases, articles, and press conference we heard the familiar words "access" and "affordable" in relationship to this bill. We also learned that this would not actually be a classic public option, which by definition is a government run healthcare plan that competes with private insurance. No, rather this bill, according the Governor's own Medium article, would have taxpayer money going to for-profit insurance companies.

Continue reading→
Tax Lien Foreclosure
Keep People in their Homes!
Help us keep people housed by preventing unnecessary home foreclosures!We believe that people shouldn't lose their homes due to inability to pay their property taxes, and we're working on legislation to address this.  Sign a letter in support of bill 1105 to end tax lien foreclosure. House Bill 1105, sponsored by Representative Tina Orwall, will invest in services and resources to help homeowners pay outstanding property taxes by making it easier for people to setup payment plans and by connecting people to housing counseling.  Help us advocate for this bill by emailing members of this committee about the importance of protecting people from home foreclosures.
Continue reading
When:  Thursday, February 28, 2019
Where:  United Churches of Olympia and Capitol Campus
REGISTRATION WILL OPEN IN JANUARY 2019
At
Housing and Homelessness Advocacy Day
, your voice is heard on some of the most pressing issues of our time: housing affordability and an end to homelessness. Be a part of one of the largest annual lobby days at the Washington state capitol
!
Registration fees are on a sliding scale ($0-$25), with full and partial scholarship options open to anyone who needs them.
Advocacy Day
includes workshops, rallies, pre-arranged meetings with your lawmakers, lunch, and more. If you need some convincing,
check out this video
 on the importance of advocacy and community action! Every voice makes a difference at
Advocacy Day
; and it's your chance let your lawmakers know that you care about finding solutions to the affordable housing and homelessness crisis in Washington. Experienced advocates coordinate each lawmaker meeting, but it's the faces and stories from their district that lawmakers remember. Don't know your district or who your lawmakers are?
Look them up here!
Meetings with lawmakers, workshops, and other events of the day will focus on advancing the Housing Alliance policy priorities for the year. For more information, check out our
State Advocacy page.
Continue reading
7:00 PM, Friday, January 4, 2019 • Location :  Keystone Congregational Church, 5019 Keystone Place N Seattle,
This brand-new film takes an up-close look at homelessness in Seattle. There are in-depth interviews with homeless people and visits to local homeless camps, including Camp Second Chance in West Seattle. Also shown are people who are working hard to help their homeless neighbors.

The filmmaker, Tomasz Biernacki, says, "

I have discovered that most people have uneducated, knee-jerk reactions and false beliefs . . . about the homeless. They see the tents, the RVs, the addicted people who have untreated mental and physical health issues, and instead of doing something to help their neighbors, they degrade, cast away, and add insult to injury. 

I want people to see that there are concrete, simple steps people can take every day to help the situation. It's going to have to be a grassroots effort.

"

Continue reading