"It is tempting to divorce this modern campaign of terror, of plunder, from enslavement, but the logic of enslavement, of white supremacy respects no such borders. And the god of bondage was lustful and begat many heirs: coup d'etats and convict leasing, vagrancy laws and debt peonage, redlining and racist G.I. bills, poll taxes and state-sponsored terrorism."
Those were the words of author Ta-Nehisi Coates before Congress June 19th, in a historic session that began to discuss what steps our nation could take toward restorative justice for our Black communities, including the topic of reparations.
Reparations is not a new idea—and for three decades, members of Congress have introduced H.R.40, a bill to establish a commission that would study reparations. But only once before, in 2007, has Congress even held a hearing on the bill.
We think it's important that all Americans deeply consider this discussion—starting by watching Coates' opening remarks before the House of Representatives.
Continue reading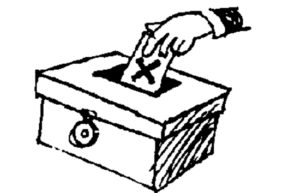 The League of Women Voters WA and Fix Democracy First are happy to welcome Joshua Douglas to Seattle. Professor Douglas, an expert on US election law and advocacy will be discussing his new book Vote for Us: How to Take Back Our Elections and Change the Future of Voting at Third Place Books, Seward Park at 7 PM on Tuesday, July 2. Please join us before that event for a private, VIP reception with Josh. He will share with us insights into the latest developments around issues of democracy, including the two new partisan gerrymandering cases and the Census case that the Supreme Court is expected to have decided by that time. Come join us to learn more about not only the challenges facing our democracy, but the ways that everyday citizens are successfully facing those challenges. Date of Event: Tuesday, July 2nd, 2019 *Time of Event: Reception @ 5:30 pm & Book Reading @ 7 pm *Location: Reception @ 5511 52nd Ave S, Seattle, WA 98118-2579 (a short walk to Third Place Books) & Book Reading @ Third Place Books, Seward Park, 5041 Wilson Ave S, Seattle, WA 98118

Continue reading→
On January 21, 2010, with its ruling in Citizens United v. Federal Election Commission, the Supreme Court ruled that corporations are persons, entitled by the U.S. Constitution to buy elections and run our government. Human beings are people; corporations are legal fictions.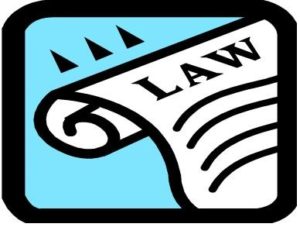 We, the People of the United States of America, reject the U.S. Supreme Court's ruling in 
Citizens United 
and other related cases, and move to amend our Constitution to firmly establish that
 money is not speech
, and that 
human beings, not corporations, are persons entitled to constitutional rights
. The Supreme Court is misguided in principle, and wrong on the law. In a democracy, the people rule.
Sign a petition to support this amendment here.
". . . corporations have no consciences, no beliefs, no feelings, no thoughts, no desires. Corporations help structure and facilitate the activities of human beings, to be sure, and their 'personhood' often serves as a useful legal fiction. But they are not themselves members of "We the People" by whom and for whom our Constitution was established." ~Supreme Court Justice Stevens, January 2010 Look for more action on this issue. More info.
Continue reading
On a given day in Washington State, up to 50% of the people in county jail are there because they are poor. Cash bail enforces a guilty until proven innocent structure on the poor. It does not have to be this way. According to 2019 studies by the Washington State Auditor, bail alternative services in Yakima and Spokane counties showed the following: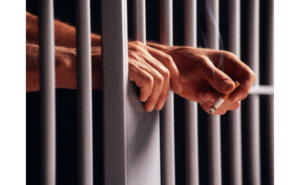 The benefits to those detained because they cannot afford bail are important. Several studies show people who stay in jail before trial often have worse outcomes in their legal cases, even after accounting for factors like criminal history. Multiple studies in different places show remaining in jail before trial increases the probability of conviction, guilty pleas and jail sentences, including longer sentences.
JUUstice Washington supported bail reform in the 2019 legislature, but we were not successful at passing the bills. This issue may stand a better chance in the 2020 if we ask our legislators to pay attention to common sense solutions. Kelly Thompson
Continue reading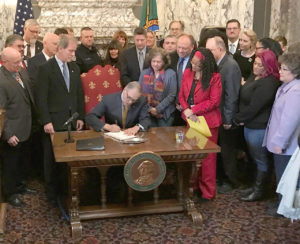 Pretty impressive document.  Issued by the Office of Program Research Washington House of Representatives and published on April 29, 2019. Read more here . . . 

Continue reading→
Initiative 940 is officially law in Washington State. However, the road towards implementation has just begun. We have an opportunity to speak up on how this law is shaped and practiced. Two very crucial components are being developed: law enforcement training and independent investigations (when deadly force is used). We will provide an update on what steps have taken place since its passage and discuss what our communities envision for how this law is carried out. Comments shared at the event will be submitted to the Criminal Justice Training Commission who is responsible for finalizing the new training rules.

Continue reading→