There are many different kinds of legislative advocacy events that concerned citizens can participate in.  Keep checking back to view the posts below for ways in which you can bring your voice to the halls and offices of our State Legislature.
2019 Lobby Days
---
"It is tempting to divorce this modern campaign of terror, of plunder, from enslavement, but the logic of enslavement, of white supremacy respects no such borders. And the god of bondage was lustful and begat many heirs: coup d'etats and convict leasing, vagrancy laws and debt peonage, redlining and racist G.I. bills, poll taxes and state-sponsored terrorism."
Those were the words of author Ta-Nehisi Coates before Congress June 19th, in a historic session that began to discuss what steps our nation could take toward restorative justice for our Black communities, including the topic of reparations.
Reparations is not a new idea—and for three decades, members of Congress have introduced H.R.40, a bill to establish a commission that would study reparations. But only once before, in 2007, has Congress even held a hearing on the bill.
We think it's important that all Americans deeply consider this discussion—starting by watching Coates' opening remarks before the House of Representatives.
Continue reading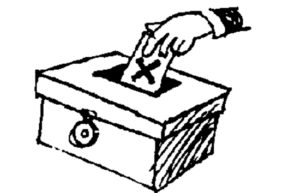 The League of Women Voters WA and Fix Democracy First are happy to welcome Joshua Douglas to Seattle. Professor Douglas, an expert on US election law and advocacy will be discussing his new book Vote for Us: How to Take Back Our Elections and Change the Future of Voting at Third Place Books, Seward Park at 7 PM on Tuesday, July 2. Please join us before that event for a private, VIP reception with Josh. He will share with us insights into the latest developments around issues of democracy, including the two new partisan gerrymandering cases and the Census case that the Supreme Court is expected to have decided by that time. Come join us to learn more about not only the challenges facing our democracy, but the ways that everyday citizens are successfully facing those challenges. Date of Event: Tuesday, July 2nd, 2019 *Time of Event: Reception @ 5:30 pm & Book Reading @ 7 pm *Location: Reception @ 5511 52nd Ave S, Seattle, WA 98118-2579 (a short walk to Third Place Books) & Book Reading @ Third Place Books, Seward Park, 5041 Wilson Ave S, Seattle, WA 98118

Continue reading→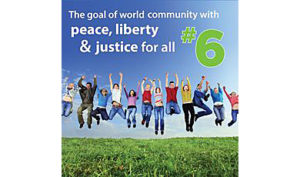 THURSDAY, JUNE 20 10 am-12 pm - Effective and Relational Justice Work in UU Spaces Offered by UUs for Social Justice in the Middle East Social justice work is central to Unitarian Universalist identity and is often controversial. UU activists must be effective in making a difference and relational in showing respect while being courageous and prophetic. This program will examine how these goals can be met in UU congregations and organizations. SATURDAY, JUNE 22 3 - 4 pm - Effective and Relational Justice Work in UU Spaces Offered by UUs for Social Justice in the Middle East Social justice work is central to Unitarian Universalist identity and is often controversial. UU activists must be effective in making a difference and relational in showing respect while being courageous and prophetic. This program will examine how these goals can be met in UU congregations and organizations.
Continue reading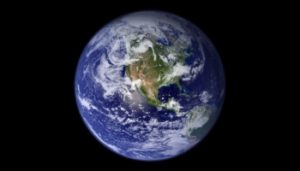 With the magnitude of the oncoming climate crisis, it's no longer sufficient to have a single token environmental question that 2020 candidates get to brush off with a soundbite. We need the 2020 candidates and DNC to commit to an entire debate on environmental policies.
Sign Youth Climate Strike's Petition
Continue reading
In October a federal court in Texas struck down the Indian Child Welfare Act (ICWA), what I consider to be an important piece of civil rights legislation for Native families here in the U.S. This important law, passed in 1978, strengthened the legal rights of Indigenous families and specified that when Native children are removed from the care of their families, they will be placed in the care of extended family members, families in their own tribe, or Indigenous families from another tribe. Oral arguments will be heard in the 5th Circuit Court of Appeals in New Orleans, Louisiana, on March 13.  In preparation for this hearing, 325 tribal nations, 57 Native organizations, and 21 states [including WA State through the Bob Ferguson, our Attorney General] joined the United States and four intervenor tribes by filing briefs to urge the 5th Circuit Court of Appeals to uphold the Indian Child Welfare Act. We are working to organize candle-light vigils in our communities on March 13th in solidarity with Indigenous Peoples. For this to have an impact in each of our communities, we ask that participating congregations send press releases to local papers explaining these vigils, so that they know we support Indigenous Self-Determination, and stand with the 322 tribes that wish to uphold the Indian Child Welfare Act.
~ From Sarah Augustine, Structures Committee Dismantling the Doctrine of Discovery Coalition
Continue reading
Ramon Torres, President of Familias Unidas por la Justicia and Rosalinda Guillen, C2C both testified Support House Bill- 1398 and Senate Bill -5438  You can take action on these bills by clicking on the links above, and then click on "Comment on this Bill." The comment link will take you to a page that requests your address and email information, a button where you can indicate support, oppose or neutral. You need to make a comment but it can be short - "please support the bill." Concerning the H-2A temporary agricultural program Please contact and thank the prime sponsors: Senator John McCoy - (360) 786 - 7674 John.Mccoy@leg.wa.gov Representative Laurie Dolan - Laurie.Dolan@leg.wa.gov This bill will begin to provide WA State funds from the AG industry and Employment Security Dept. for oversight and monitoring of the h2a program in our State - Call the following and tell them take responsible action to protect farm workers from exploitation and ask them to send this bill to the Governor: House Democrats Speaker: Frank.Chopp@leg.wa.gov Majority Leader: Pat.Sullivan@leg.wa.gov Chair of Appropriations: Timm.Ormsby@leg.wa.gov Chair of Labor & Workplace Standards: Mike.Sells@leg.wa.gov Senate Democrats Majority Leader: Andy.Billig@leg.wa.gov Chair of Ways and Means: Christine.Rolfes@leg.wa.gov Chair of Labor and Commerce: Karen.Keiser@leg.wa.gov

Continue reading→
Please join your 36th District legislators at the Seattle Opera Center (363 Mercer St., Seattle, WA, 98109) on Saturday, January 5th from 2:00 – 3:00 p.m. Representative Noel Frame is  hosting this town hall prior to the 2019 Legislative Session so that you can share your thoughts and ideas on the issues that matter most to you. Light refreshments will be provided and children are welcome to attend.

Continue reading→
When:  Thursday, February 28, 2019
Where:  United Churches of Olympia and Capitol Campus
REGISTRATION WILL OPEN IN JANUARY 2019
At
Housing and Homelessness Advocacy Day
, your voice is heard on some of the most pressing issues of our time: housing affordability and an end to homelessness. Be a part of one of the largest annual lobby days at the Washington state capitol
!
Registration fees are on a sliding scale ($0-$25), with full and partial scholarship options open to anyone who needs them.
Advocacy Day
includes workshops, rallies, pre-arranged meetings with your lawmakers, lunch, and more. If you need some convincing,
check out this video
 on the importance of advocacy and community action! Every voice makes a difference at
Advocacy Day
; and it's your chance let your lawmakers know that you care about finding solutions to the affordable housing and homelessness crisis in Washington. Experienced advocates coordinate each lawmaker meeting, but it's the faces and stories from their district that lawmakers remember. Don't know your district or who your lawmakers are?
Look them up here!
Meetings with lawmakers, workshops, and other events of the day will focus on advancing the Housing Alliance policy priorities for the year. For more information, check out our
State Advocacy page.
Continue reading

When: Monday, January 21, 2019 • 9 am - 3:30 pm
Where:
St John's Episcopal Church,
114 20th Ave SE, Olympia, WA 98501
This Martin Luther King, Jr. Day, join Poverty Action members from across the state as we demand a more just Washington state. This MLK Day you will:
Meet with your lawmakers
Share your story
Take Action to build a more just Washington
Advocate for racial and economic justice
Join the fight to erase unfair debt traps
You are the experts and the heart of our collective fight to end poverty in our state.
When our network comes out in force we affect lawmakers' decisions as they begin the legislative session.
Don't miss out!
Event Details
We provide free transportation from Solid Ground*, breakfast, and lunch. Childcare, interpreter services, and disability accommodations are available upon request with RSVP. Teens and children are encouraged to join this incredible day of advocacy at our state capitol! For more information, call Poverty Action at
(206) 694-6794
. *Bus leaves Solid Ground (
1501 N. 45th St. Seattle, WA 98103
) at 7:15 a.m. Additional pick up points for pre-arranged groups will happen from Seattle and Yakima. In solidarity,
Omar Cuevas Vega
| Community Organizer
(he/they) Statewide Poverty Action Network
www.povertyaction.org
| Office:  (206) 694-6867
|
omar@povertyaction.org
Continue reading
Tuesday, February 5, 2019 at 9 AM – 3 PM
Olympia State Capital Building 416 Sid Snyder Ave SW, Olympia, Washington 98501 Join us for the lobby day for a free-flowing Snake River in Olympia on Tuesday, February 5th. We will be meeting with Washington State Legislative representatives and gathering support for Snake River dam breaching, an action integral in the survival of the Southern Resident Orca pods that depend on the Snake and Columbia Rivers for more than 50% of their diet. RSVP:
https://actionnetwork.org/events/orca-lobby-day
Save the date. More information coming soon! Follow on
NWIC Students for the Salish Sea Facebook page
.
Continue reading