Justice News, Events and Action Alerts Update
♦ = Immediate Action Requested   ♦ = Event   ♦ = News   ♦ = Article
JUUstice Washington Organizational News
♦♦♦♦ Giving Tuesday, December 3rd. If you haven't already given your financial support to JUUstice Washington, here's further incentive. Help us qualify for a $1,500 match by contributing by December 31st.
Please continue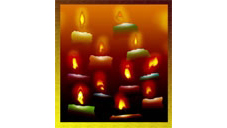 to support the JUUstice Washington News Update, the yearly Justice Summit and all our great ways of supporting you, your congregation and your UU social justice values.  Thank you and have a wonderful holiday season!      Contribute today.
UUA News
♦♦♦ Sunday, January 12, 2020 at 1 pm PT, Join the January 12th #UUtheVote Launch and sign up to host a Watch Party & Planning Event!  UUs from around the country are coming together to attend the #UUtheVote Launch on January 12, 2020. The UUA National UUtheVote Team will be hosting a nation-wide Zoom call and are asking people to watch in groups at their congregations, at house parties, and on-line together.
♦♦♦ This fall, UUA asks UU faith communities to engage in a Conversation for Liberation using this discussion guide for a 75-minute session, with the goal of congregations  sharing their reflections on the process by December 20th. Goals of the process include recommitting to the aspiration of a fully inclusive and anti-oppressive community, recentering the truth telling that comes from voices at the margins of our faith community, and reaffirming that we must lead from the covenant of care that binds us. More
News from Our Action Teams 
---
All Issues
♦♦ Saturday, December 7th from 10:30 am to 9:00 pm, the WA Fair Trade Coalition presents a 2nd WTO event WTO+20 Rally, Workshops and Speakers. The workshops encompass many of JUUstice Washington Action Team interests, including how WTO rules and other trade agreements like NAFTA hamper our ability to fight climate change, hinder the paying of fair wages, negatively affect immigration, and interfere with indigenous and food sovereignty. RSVP here.  More
---
♦♦ Deep Climate Strike December 6th, Seattle, Olympia, Kirkland, Tacoma and Spokane. #FridaysForFuture is a movement that began in August 2018, after 15-year-old Greta Thunberg sat in front of the Swedish parliament every school day for three weeks, to protest against the lack of action on the climate crisis. Youth leaders and adult allies with Fridays for Future have been building a movement for climate action with international weekly strikes for over a year now. Our deep strikes, days like March 15th and September 20th, have turned out millions of people for our cause. More
♦ The Clean and Affordable Energy Conference, December 2nd, UW Seattle, will feature keynote speak Alison Silverstein, energy system expert and principal author of the 2018 Department of Energy study that found the retirements of coal-fired and nuclear power plants are not compromising the resilience and reliability of the electric grid. More
---
Refugee,

Immigrant and Migrant Solidarity (RIMS) Action Team
♦♦ Show your support for Senate Bill S2797.  Last June, the Department of Homeland Security repealed "Parole in Place," a policy that prevented deportation of family members of active duty military members, veterans, and reservists. Removing this protection is a slap in the face to those who have borne the brunt of our often disastrous foreign policies. More                    Sign the petition NOW.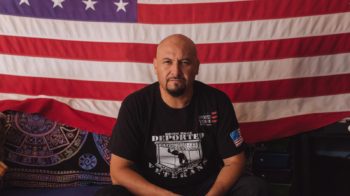 ♦♦ The Church Council of greater Seattle warns that ICE and border patrol agents may be trying to infiltrate and question people staying at family shelters on church grounds. The Church Council denounces any attempts to violate "Sensitive Locations" and the sanctity of places of worship. Know your rights and how to protect vulnerable community members seeking refuge.
---
First/American Indian Nations Solidarity (FAIN) Action Team         
♦♦ Operation Lady Justice' task force.  Indian Country Today . . .  The executive order for MMIW establishes 'an interagency task force charged with developing an aggressive, government-wide strategy to address the crisis.'  The silent crisis of missing and murdered Indigenous women that has affected a countless number of Native families across the United States received the attention it deserves Tuesday from the Oval Office in the White House. More
---
♦♦ The Legislature will convene for a Regular Session on January 13, 2020. To find out what's happening and have input into the legislative process, go here.
---
Economic Justice Action Team         
♦♦♦ Elizabeth Maupin, of the Issaquah/Sammamish Interfaith Coalition, is looking for partners to help present an event with Troy Theil, founder of Community for Affordable Housing (CFAH),  focused on advocacy for better laws and policies related to housing. More
---
Criminal Justice Reform Action Team          
♦♦ It is quiet right now in the Legislature, which makes it the perfect time to reach out to our Representatives and Senators and let them know what is important to us. Reforming the cash bail system is an important priority this year. Let your legislators know that you support their work in this area. Go here.
♦♦ December 9th, Seattle, WA. César Cuauhtémoc, author of Migrating to Prison: America's Obsession with Locking Up Immigrants will discuss his book exploring the injustice of  "crimmigration"  or imprisonment of people simply for coming to the US, a surprisingly  recent development. More
---
---
Equity, Diversity and Inclusion (EDI) 

        EDI Calendar
♦ Dec. 3 at Woodinville UUC, Dr. Esther Kingston-Mann, who is a member of First Parish UU in Arlington, MA will facilitate a discussion about the arts of diversity and inclusion and share some of her congregation's experiences.  At First Parish Arlington, Esther led the formation of their Diversity/Inclusion Group to build understanding within the congregation of diversity inclusion. This group gave rise to First Parish Arlington's racial justice coordinating group, their disabilities group, and other specialized groups. More
---
Featured Film What Is Democracy, December 4th, Seattle
♦ This urgent film connects the past and the present, the emotional and the intellectual, the personal and the political, in order to provoke and inspire. If we want to live in a democracy, we must first ask what the word even means. More
Featured Vigil, Lake Forest Park WA 
♦

 Weekly Peace Vigil (Lake Forest Park, WA) Weekly on Saturday,
11:00am – 12:00pm.
For this and other scheduled protests, vigils, flash stances and rallies, please check out the JUUstice Washington calendar
Wellness for Justice Activists, Joan Baez DVD, December 13, Woodinville 
Soothe your soul. Friday December 13th, Woodinville Meaningful Movies will treat you to a relaxing evening of beautiful music, when we show the DVD of Joan Baez's 75th Birthday Celebration.  Joan is one of the most talented social justice activists of her time and her 75th Birthday celebration DVD is sure to bring joy to your heart and inspiration to your life.  More