Below is a listing of recommended books, publications, workshops and curricula and websites that will aide in our understanding of race both personally and systemically.
Books and Publications
What Does it Mean to be White

Written as an accessible introduction to white identity from an anti-racist framework, What Does It Mean To Be White? is an invaluable resource for members of diversity and anti-racism programs and study groups and students of sociology, psychology, education, and other disciplines.
White Fragility
White fragility is characterized by emotions such as anger, fear, and guilt, and by behaviors including argumentation and silence. These behaviors, in turn, function to reinstate white racial equilibrium and prevent any meaningful cross-racial dialogue. In this in-depth exploration, DiAngelo examines how white fragility develops, how it protects racial inequality, and what we can do to engage more constructively.  UUA discussion guide.
Read more on Robin Diangelo here.
Witnessing Whiteness
Witnessing Whiteness invites readers to consider what it means to be white, describes and critiques strategies used to avoid race issues, and identifies the detrimental effect of avoiding race on cross-race collaborations. The author illustrates how racial discomfort leads white people toward poor relationships with people of color. Questioning the implications our history has for personal lives and social institutions, the book considers political, economic, socio-cultural, and legal histories that shaped the meanings associated with whiteness. Drawing on dialogue with well-known figures within education, race, and multicultural work, the book offers intimate, personal stories of cross-race friendships that address both how a deep understanding of whiteness supports cross-race collaboration and the long-term nature of the work of excising racism from the deep psyche.
Living in the Tension
Spirituality and racial justice should go hand in hand. However, tensions often arise when people try to live out their values. These tensions are most visible when people value either spirituality or advocacy and fail to see their connection.  Why do these perceived tensions between spirituality and racial justice matter?
Beloved
Staring unflinchingly into the abyss of slavery, this spellbinding novel transforms history into a story as powerful as Exodus and as intimate as a lullaby.Sethe was born a slave and escaped to Ohio, but eighteen years later she is still not free. She has too many memories of Sweet Home, the beautiful farm where so many hideous things happened. Her new home is haunted by the ghost of her baby, who died nameless and whose tombstone is engraved with a single word: Beloved.
Filled with bitter poetry and suspense as taut as a rope, Belovedis a towering achievement by Nobel Prize laureate Toni Morrison.
Centering: Navigating Race, Authenticity, and Power in Ministry
A joint project of the Committee for Antiracism, Anti-oppression, and Multiculturalism of the UUMA and Skinner House Books, Centering is the first book to center the stories, analysis, and insight of Unitarian Universalists of color offering their religious leadership.
The Third Reconstruction
In this memoir of how Rev. Barber and allies as diverse as progressive Christians, union members, and immigration-rights activists came together to build a coalition, he offers a trenchant analysis of race-based inequality and a hopeful message for a nation grappling with persistent racial and economic injustice. Rev. Barber writes movingly—and pragmatically—about how he laid the groundwork for a state-by-state movement that unites black, white, and brown, rich and poor, employed and unemployed, gay and straight, documented and undocumented, religious and secular. Only such a diverse fusion movement, Rev. Barber argues, can heal our nation's wounds and produce public policy that is morally defensible, constitutionally consistent, and economically sane. The Third Reconstructionis both a blueprint for movement building and an inspiring call to action from the twenty-first century's most effective grassroots organizer.
More on the Moral Fusion Coalition inspired by Rev. Dr. William J. Barber II.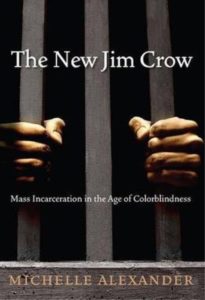 The New Jim Crow: Mass Incarceration in the Age of Color-Blindness
This book directly challenges the notion that the election of Barack Obama signals a new era of colorblindness. With dazzling candor, legal scholar Michelle Alexander argues that "we have not ended racial caste in America; we have merely redesigned it."
PUBLICATIONS
Racism is fundamental to U.S. social systems. White supremacy culture operates economically, institutionally, politically, and culturally, shaping everyone's chances to live healthy, fulfilling lives. It is also the nation's most toxic export, shaping policies and practices that do profound harm to the Earth and all living things.
White Fragility and the Rules of Engagement by Robin DiAngelo
A fundamental but very challenging part of my work is moving white people from an individual understanding of racism—i.e. only some people are racist and those people are bad—to a structural understanding. A structural understanding recognizes racism as a default system that institutionalizes an unequal distribution of resources and power between white people and people of color. This system is historic, taken for granted, deeply embedded, and it works to the benefit of whites.
WORKSHOPS/CURRICULA
Workshops by Shelly Tolchuk author of Living in the Tension and Witnessing Whiteness (see above for books)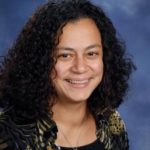 Aisha K. Hauser, MSW, has been a religious educator since 2003. She has served three congregations and was the director of Children and Family Programs at the Unitarian Universalist Association. Currently the Director of Lifelong Learning at East Shore Unitarian Church in Bellevue, Washington, Aisha received the 2018 Angus H. MacLean Award for Excellence in Religious Education. She is a co-creator with Christina Rivera and Kenny Wiley of Teach-In materials to support UU congregations in understanding and fighting against white supremacy. Aisha is a contributor to the groundbreaking 2017 book, Centering: Navigating Race, Authenticity and Power in Ministry and co-wrote, with Gail Forsyth-Vail, the accompanying study guide.
WEBSITES
The White Ally:  A meeting place to tackle the issues of racism and inequality in America. We are a platform for open, constructive conversations.
Poor Peoples Campaign: Uniting tens of thousands of people across
the country to challenge the evils of
systemic racism, poverty, the war economy, ecological devastation and the nation's distorted morality.
Collective PAC:  The Collective PAC is working to fix the challenge of African American underrepresentation in elected seats of power throughout our nation
---
In the second season of "This Changes Everything," Crosscut takes a deep dive into policing policy, alternatives to policing and the lives at the center of the criminal justice debate. (Matt M. McKnight/Crosscut and Dorothy Edwards/Crosscut)
More than six months after George Floyd was killed by police in Minneapolis and anti-racism protests exploded across the nation in response, Seattle city leaders are still struggling with an existential question: How should we rethink public safety, while keeping our cities safe and eliminating racist practices?  This six-part podcast, produced by Sara Bernard and reported by David Kroman, takes a close look at challenges of policing today and whether it's even possible to downsize the police force to add something new and different. Those interested in or just curious about the latest analysis of police reform strategies, whether they believe that real change is possible or not, will want to listen to this comprehensive, deeply reported series, the second season of This Changes Everything.
The COVID-19 pandemic has confirmed again a fundamental truth about the Anthropocene: When disaster strikes, the vulnerable take the hardest punches. Communities of color have suffered much higher rates of infection, hospitalization, and mortality, both because they are disproportionately represented in frontline service positions and because their access to routine healthcare is more limited.
This pattern has long been observed in studies of environmental and climate justice, as the titles in this month's bookshelf show. Vulnerable communities of color face more and more serious exposure to environmental hazards and have more limited access to economic, social, and political remedies.
Read more here.
After George Floyd was killed by police in Minneapolis last May, anti-racism protests exploded across the nation and presented Seattle city leaders with an existential question they are still trying to answer: How might the city rethink public safety while keeping the city safe and eliminating racist practices?
For the second season of
This Changes Everything
, host Sara Bernard and reporter David Kroman consider this question as well, taking a close look at the challenges facing city leaders as they contemplate whether it's possible to downsize the police force and create a new public safety regime. Over the course of six episodes,
all available now
, Bernard and Kroman explore the history of reform in Seattle, delve into the data and personal stories fueling the call for new solutions, and consider the options and the obstacles facing city leaders.
Read more here.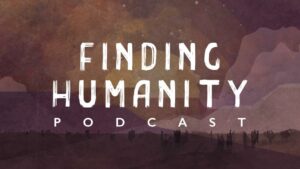 To unpack some of the biggest threats humanity is grappling with today, each episode will draw on the expertise and life experiences of members of The Elders: former Presidents and Prime Ministers, UN officials, Nobel Peace Laureates, freedom fighters, and human rights champions, brought together by Nelson Mandela in 2007. From leading nations out of conflict, to defending the human rights of the most vulnerable, this series will explore how we, through our shared humanity, bold advocacy, and collective action, can challenge injustice and promote ethical leadership.
Documenting the Struggle:  A Conversation with Filmmaker Stanley Nelson
Recording Available now – go to online link to view.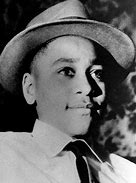 Conversation with filmmaker Stanley Nelson on his acclaimed Civil Rights films.  American Experience and WORLD Channel tonight for a conversation with filmmaker Stanley Nelson and American Experience Executive Producer Cameo George on the ongoing struggle for civil rights in America. The discussion includes clips from three of Nelson's films— The Murder of Emmett Till, Freedom Riders, and Freedom Summer — as well as Q&A from audience.
Political and creative false choices dog this country: that books by Black people or about race are for didactic purposes only, separate from the demands of form, poetics, genius, and even delight. And so, as an antidote to all the political falsehoods, consumer pitfalls, and creative lapses that plague so many "Black Lists," I bind a list that is restorative, not draining, one that centers Black excellence and joy. Read more here.