Under construction.
---
"It is tempting to divorce this modern campaign of terror, of plunder, from enslavement, but the logic of enslavement, of white supremacy respects no such borders. And the god of bondage was lustful and begat many heirs: coup d'etats and convict leasing, vagrancy laws and debt peonage, redlining and racist G.I. bills, poll taxes and state-sponsored terrorism."
Those were the words of author Ta-Nehisi Coates before Congress June 19th, in a historic session that began to discuss what steps our nation could take toward restorative justice for our Black communities, including the topic of reparations.
Reparations is not a new idea—and for three decades, members of Congress have introduced H.R.40, a bill to establish a commission that would study reparations. But only once before, in 2007, has Congress even held a hearing on the bill.
We think it's important that all Americans deeply consider this discussion—starting by watching Coates' opening remarks before the House of Representatives.
Continue reading
A highly experiential 2-day workshop for People of Color to explore how we can better support each other and thrive in the face of the white supremacy that surrounds us. Featuring Theatre of the Oppressed and other interactive approaches. Facilitated by Cheryl Harrison & Ashnie Butler.
There is tremendous value in People of Color coming together to dismantle racism (and other systemic "isms".) There is much inner work that we ourselves can do to create an environment that supports People of Color to be whole, healthy, and powerful as individuals and as communities.
All People of Color (including multi-heritage / mixed race) are welcome.
What: People of Color Caucus-Internalized Racism 
When: July 8, 2019, 9:00am – July 9, 2019, 5:30pm
Continue reading
KREM's Alexa Block said Unitarian Universalists Association leaders estimated there were about 1,000 to 1,250 protesters.
SPOKANE, Wash. — The Unitarian Universalists Association held a rally in downtown Spokane on Thursday afternoon against plans for a new Spokane County Jail. KREM's Alexa Block estimated that between 1,000 to 1,250 people took part in the protest based on how many people are attending the UUA's annual meeting. Block said the convention has 2,500 attendees and that UUA thinks about half were at the protest. UUA oversees the Unitarian Universalist religious movement happening across the country. Most of the protesters were from around the country, Block said. "It's a show of solidarity on behalf of the Unitarian Universalist Association. Unitarian Universalists from all over the country together to address the issue of potentially increasing the prison population in our community," said Unitarian Universalist Spokane Church Minister Todd Eklof.
Read more here
.
Continue reading
Dear supporters, friends and allies, At the beginning of legislative session we saw an unprecedented number of legislators of color taking office in the Washington State Legislature. Meanwhile our Statewide Environmental Justice Summit created a groundswell of interest and energy from communities of color calling for change.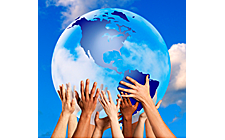 By the end of session, we made environmental justice and equity a real and meaningful conversation in Olympia, with outcomes that will move our state toward a just transition. Together, with our coalition and allies, we worked to ensure the 100 percent clean energy law prioritizes equity, and that clean electricity will benefit and be affordable to all. We blazed a trail for environmental justice principles to be adopted as state law, and now have a task force with leaders representing communities most impacted by pollution poised to recommend strategies for addressing long-standing health disparities.

Continue reading→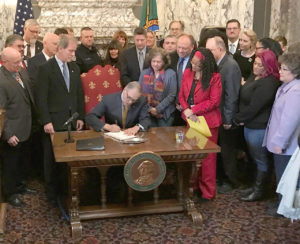 Pretty impressive document.  Issued by the Office of Program Research Washington House of Representatives and published on April 29, 2019. Read more here . . . 

Continue reading→
Initiative 940 is officially law in Washington State. However, the road towards implementation has just begun. We have an opportunity to speak up on how this law is shaped and practiced. Two very crucial components are being developed: law enforcement training and independent investigations (when deadly force is used). We will provide an update on what steps have taken place since its passage and discuss what our communities envision for how this law is carried out. Comments shared at the event will be submitted to the Criminal Justice Training Commission who is responsible for finalizing the new training rules.

Continue reading→