General Film/Video Resources
---
Current Film Recommendations:
Dammed to Extinction, Washington's Chinook Salmon and Southern Resident Orcas
Racing Extinction, 6th Mass Extinction Event
---
UU Recommended Films
UU Ministry for Earth recommended films:  Extensive list of films addressing different aspects of climate change and climate justice.
Rev. Michael Dowd and Joe Brewer on Sustainability at the Bellingham Unitarian Fellowship
---
Legislative Priorities Videos
These videos were created for the 2018 – 2019 WA legislative session.
---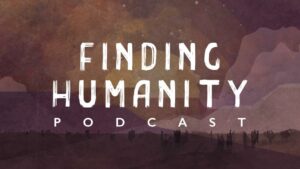 To unpack some of the biggest threats humanity is grappling with today, each episode will draw on the expertise and life experiences of members of The Elders: former Presidents and Prime Ministers, UN officials, Nobel Peace Laureates, freedom fighters, and human rights champions, brought together by Nelson Mandela in 2007. From leading nations out of conflict, to defending the human rights of the most vulnerable, this series will explore how we, through our shared humanity, bold advocacy, and collective action, can challenge injustice and promote ethical leadership.
So why not spend your lockdown binge-watching environmental documentaries that come with an impactful message about the fate of our planet?
Ecowatch Recommendations:
Kiss the Ground:
Between
wildfires devastating the U.S. West Coast
and
storms battering the Gulf
, the impacts of the
climate crisis
can feel overwhelming right now.
Kiss the Ground
offers an alternative to all of the bad news by focusing on solutions. The film, directed by Josh and Rebecca Tickell and narrated by Woody Harrelson, explains how we can heal the Earth through "regenerative agriculture," farming practices that draw carbon dioxide from the atmosphere and into soil as a way to restore soil health, which in turn boosts ecosystems and food supplies.
Public Trust: The Fight for America's Public Lands
This award-winning documentary tells the stories of Indigenous activists, journalists, whistleblowers and historians working to protect America's public lands. The film focuses on three political struggles: the shrinking of Bears Ears National Monument in Utah, the mining of Boundary Waters Wilderness in Minnesota and the opening of the Arctic National Wildlife Refuge to fossil fuel exploration.
David Attenborough: A Life on Our Planet
David Attenborough: A Life on Our Planet, which was also produced by Silverback Films and directed by Alastair Fothergill, Jonnie Hughes and Keith Scholey, features an intimate conversation between Attenborough and Sir Michael Palin as the broadcaster reflects on his life and a career that took him to every continent on Earth. In addition to streaming on Netflix, the movie will be available in select theaters starting Sept. 28. "For decades, David has brought the natural world to the homes of audiences worldwide, but there has never been a more significant moment for him to share his own story and reflections," WWF executive producer Colin Butfield said in a statement. "This film coincides with a monumental year for environmental action as world leaders make critical decisions on nature and climate. It sends a powerful message from the most inspiring and celebrated naturalist of our time."
Read more here.
That was a recurring introductory remark at screenings during the recent 2020
Wild & Scenic Film Festival
. Held each year in the bucolic foothills of the Sierra, the five-day festival screens more than 140 environmental films, from artful meditations on the beauty of nature, to distressing stories of people on the frontlines of climate change. The list includes the film UU Ministry for the Earth is one of the executive producers of: "Condor and the Eagle."