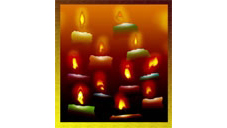 We are proud of the ways our Faith continues to #SideWithLove and be present to the World. We are in the final days before a historic election and we want to offer you an opportunity to provide Faithful Witness at The Polls. Whether your congregation is a polling site or is interested in offering some warmth and kindness at undoubtedly tense polling stations, we have ideas for how we can offer faithful responses that are at the heart of Side With Love. You can view the 30 minute webinar here.
What does it mean to continue to "harvest our power" when we are tired or overwhelmed? There's no magical fix, but knowing you are NOT alone and that others can help find the answers helps.
Join Side With Love on Monday Movement Moments for a 30-minute check-in and highlights of what's happening across the country and ways you can get involved. Monday Movement Moment Nov. 2,9 at 9:30am PT. You can watch past episodes here.