Justice News, Events and Action Alerts Update
♦ = Immediate Action Requested   ♦ = Event   ♦ = News   ♦ = Article
This virus is teaching us that from now on, living wages, guaranteed health care for all, unemployment & labor rights
are not far left issues, but issues of right vs wrong & life vs death.
~ Rev. Dr. William J. Barber II
Your Activism Is Needed More Than Ever During the Pandemic
♦♦♦♦ Social distancing has not put an end to the fight for justice. The pandemic is exacerbating inequalities in our system. Many organizations are offering ways you can meet/discuss/advocate/protest virtually:
Community to Community (C2C)–Fight for farmworker rights to be protected from COVID-19. More;
Join the Side With Love's intersectional Webinar–Support for Organizing for Justice in a Pandemic. More;
Backbone Campaign–Make and safely deploy a banner with community safety messages. More;
Sign a Poor People's Campaign petition to demand a moral response to COVID-19. More;
Statewide Poverty Action Network–Ensure adequate social services funding, complete your census form!   More;
Stand with La Resistencia and advocate for imprisoned immigrants. More;
Check out Climate Alliance's exhaustive COVID-19 list of calls to action and policy demands in their Resource Toolkit. More. 
Keep in touch with the UU Ministry for Earth and catch a showing of the Condor and the Eagle online that lifts up the environmental justice work of First American Indian Nations.
Check for your own congregations efforts to support those most impacted by the virus and to support those most impacted in the wider community.
Find additional requests for action below and on our website Take Action Page.
JUUstice Washington Organizational News
Looking to the Future:  JUUstice Washington sent in a grant application to the Unitarian Universalist Funding Panel on March 23rd.  The application seeks funding for a project titled "Revitalize Issue Team Leadership to Support Greater Justice Impact."  The project would launch in July 2020 and would map issue-related justice assets, recruit and connect UU leaders to these assets and to each other, and support ongoing team participation and action, leadership development, and sustainability.  The project would deploy UU seminary students, community organizers, community ministers or others as conveners/mentors for the Climate Change, Racial Justice, and Refugee, Immigrant and Migrant Solidarity Issue Action Teams from the fall of 2020 to the Spring of 2021.
COVID-19.  The Board of JUUstice Washington is monitoring the COVID-19 pandemic and hoping that all our communities are actively engaged in keeping themselves healthy and helping us reach the "flattening the curve" of this virus.   Now would be a good time to send letters of thank you to Governor Inslee and our State legislators for taking quick and decisive action for the health and welfare of Washingtonians while the current federal administration was in denial.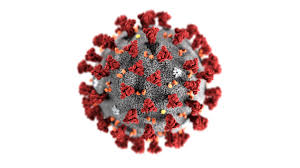 Governor Jay Inslee
Office of the Governor
PO Box 40002
Olympia, WA 98504-0002
Please honor the restrictions put in place and especially limit your exposure with our vulnerable populations and please don't engage in hoarding of essential materials and supplies.  We're faced with enough shortages; we don't need to exacerbate the situation with panic purchasing behaviors.
The presence of COVID-19 and the actions that have been necessary to take have created a unique situation that we can put to good use.  Although many gatherings and actions have been cancelled or postponed, teleconferencing and online actions have taken on new levels of participation.  Many congregations and organizations are turning to YouTube and Zoom to conduct services and continue meetings and group activities.  Encouragement to head for the outdoors as both physical and emotional healing in the face of the pandemic has become essential.  In the times that we're sequestered and the ample time it provides, is a good time to study, investigate and strategize further into the challenges of our time.  This means reading for depth articles, reports and studies.  It means watching the numerous films and videos available.  It means taking time to have more in depth one-on-one or small group discussions.  It means time to really dig into the intersectionality of issues.
Take the time available to keep yourselves healthy but also to make yourselves even more well-informed and have the foundations for actions ready when our isolation is lifted.  We'll need to hit the ground running . . .
News from Our Action Teams
---
Refuge,
Immigrant and Migrant Solidarity (RIMS) Action Team
♦ The COVID-19 pandemic is creating additional serious problems for our immigration justice.
Adverse impacts are being felt by court officials and personnel and the current administration's handling of the situation regarding immigration is causing great concern for court and immigration agency staff.
Concerns around access to medical care with the COVID-19 are being raised to new levels.  Access to health care has been a challenge under normal circumstances but in light of the coronavirus, it's posing new problems, especially for migrant workers and detainees.  Lawsuits are filed to release at-risk detainees.
The administration is currently seizing the virus as an opportunity to close our borders, fast-track deportations and impede asylum-seekers.
♦ Resetting the Table.  Washington is an agricultural powerhouse, producing some of the highest yields of fruit, vegetables and grains in the country — yet despite this bounty, plenty of people can't access it. Entire communities can't get to the food they need, and while many are in urban centers, rural and suburban communities deal with the issue in entirely unique ways. While visiting diverse communities throughout western Washington — immigrants, farmworkers, grocery shoppers in rural and urban areas alike — we found examples of what fixing Washington's food system might look like from the ground up.
---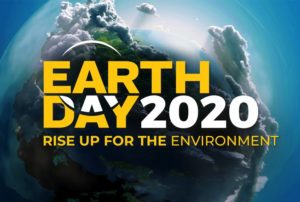 ♦♦ Get Ready! Earth Day Strikes GO Virtual From April 22 to 24, young people and adults will come together for a three-day live stream event focused on climate action. Earth Day Live is a 72-hour live stream and online mobilization that aims to engage people across the country and the world in collective action to protect their climate and communities. The live stream will include training sessions, performances, and appearances to keep people engaged, informed, and inspired, with speakers including celebrities, politicians, scientists, and youth activists. More
Learn more about Earth Day Live earthdaylive2020.org
♦♦ The Climate Alliance is hosting a COVID-19 Solidarity webinar on Tuesday, April 7th, 1-2pm! Join Climate Alliance partners including Front & Centered, the Washington State Labor Council, UFCW 21, and SEIU 775 to discuss how workers and communities of color are being impacted by COVID-19 and ways you can support their work and members on the frontlines! Register for the webinar, here!
---
First/American Indian Nations Solidarity (FAIN) Action Team         
Attacks on Tribal Sovereignty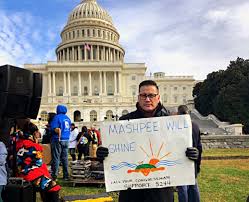 ♦ The following is an article on an issue that is extremely important to Indian Country.  It's is an update on the recent movement of ICWA (Indian Child Welfare Act) through the court system.  It recently concluded  arguments before the full Fifth Circuit Court of Appeals.  There has been an unprecedented attack on ICWA that could lay the foundation for the dismantling of Tribal Sovereignty in all spheres of Indian country, not just children and families.  Brackeen v. Bernhardt.
♦ The following article and video here speak to the termination of Tribes/Nations.  This is critical as the current administration is taking steps to effective terminate the Tribal status of several Tribes and Nations and the Mashpee Wampanoag Tribe is one of the first to be terminated.  The current administration is reviving the 1950s era of termination that had dire and devastating impacts on Tribes and Nations across the country.  Mashpee Wampanoag will be one of the Tribes and Nations offering their presence and stating their case at this year's GA in Providence, Rhode Island June 24th-28th.
♦ Get detailed and up-to-date information and various news items on the impacts of COVID-19 in Indian Country.  Read here for more information, updates and various related news articles.
---
♦ As coronavirus spreads, some can't afford a sick day. On Monday, Gov. Jay Inslee called it a "patriotic act" for workers who are feeling ill to stay home.  But that advice, while well-taken, has also exposed the rifts in the labor market between those fortunate enough to have health insurance and generous employment policies and the mostly lower-income workforce who don't enjoy such luxuries. For workers in the worlds of service, hospitality, health care and others, the question is not one of patriotism but paychecks. Read more here.
---
Criminal Justice Reform Action Team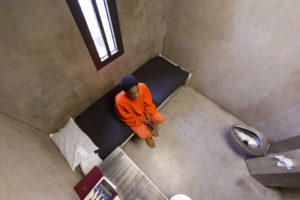 ♦ Spokane Municipal Court releases 48 inmates from jail due to COVID-19 pandemic, county courts consider similar options.  Advocates are also calling for reductions in the local jail population amidst the COVID-19 pandemic. On Tuesday, several criminal justice reform organizations — including the American Civil Liberties Union, Disability Rights Washington, and the Bail Project — released a joint letter authored to numerous local elected officials calling for immediate action to reduce the jail population. The priority measures include releasing any inmates held on low bonds, prohibiting booking people for drug charges and failing to appear in court, and quashing all warrants except for serious violent felonies.
♦ The state Attorney General's Office, a key supporter of the legislation, argued that young people need a chance at rehabilitation.  The state House bill to limit the use of youth solitary confinement in juvenile detention facilities has passed both chambers of the Legislature, as the end of the 2020 session draws near.  The legislation, sponsored by the Office of the Attorney General, must now be signed by Democratic Gov. Jay Inslee in order to be made law. Spokespersons from  Attorney General Bob Ferguson's office testified during public hearings about the necessity of limiting, if not prohibiting, the use of solitary confinement on juveniles.  Read more here.
---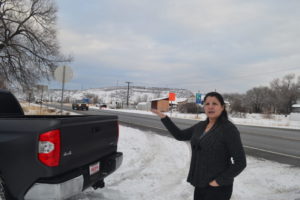 ---
Featured Film 
!!!! Because of  COVID-19 many Movies for Justice have gone online or been cancelled. Please check with the organization presenting the film or the Meaningful Movies® Website before attending, to get the most up-to-date information. JUUstice Washington calendar
Featured Flash Stance 
!!!!Because of  COVID-19 many protests and vigils are either being cancelled or going virtual. Please check with the presenting organization, to get the most up-to-date information.
Wellness for Justice Activists
Pandemic – A poem applying a Sabbath perspective to the coronavirus crisis. (An excerpt from "Spiritual Practices for the Coronavirus Pandemic")
What if you thought of it
as the Jews consider the Sabbath —
the most sacred of times?
Cease from travel.
Cease from buying and selling.
Give up, just for now,
on trying to make the world
different than it is.
Sing. Pray. Touch only those
to whom you commit your life.
Center down.
And when your body has become still,
reach out with your heart.
Know that we are connected
in ways that are terrifying and beautiful.
(You could hardly deny it now.)
Know that our lives
are in one another's hands.
(Surely, that has come clear.)
Do not reach out your hands.
Reach out your heart.
Reach out your words.
Reach out all the tendrils
of compassion that move, invisibly,
where we cannot touch.
Promise this world your love —
for better or for worse,
in sickness and in health,
so long as we all shall live.
Lynn Ungar's first book of poetry, Blessing the Bread, earned her fans around the world. In her professional life she serves as a minister for the Church of the Larger Fellowship, an online congregation for Unitarian Universalists and other religious liberals. In her free time she trains dogs for competition in obedience, agility and canine musical freestyle.
UUA News
There are many ways to organize for justice during the pandemic and we are seeing a lot of creativity from online organizing. National, state and local organizations are working to get people released from incarceration and detention, to stop evictions, to get relief and food to people in need or unable to access relief programs and more.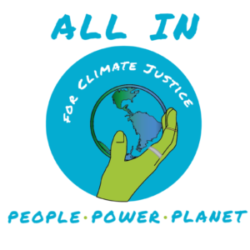 ♦♦ The UU United Nations Office (UU-UNO) Spring Seminar, April 16-18, 2020, is going virtual!
The UU-UNO and 2020 Planning Committee have made the decision to move this year's Intergenerational Spring Seminar, All In for Climate Justice: People – Power – Planet, to a virtual event rather than an in-person one, due to the current threat posed by the COVID-19 coronavirus. The virtual event will take place during the time originally slotted for the 2020 Seminar: April 16-18. People will now be able to attend virtually from home (whether or not you had previously registered)! Information updates will be posted to the seminar's web page.
♦ "UU the Vote" Initiative!
UU the Vote is an opportunity to integrate electoral engagement into strategies for change so that we are advancing our vision of a just world and beloved community in every arena available to us. It is not about abandoning the justice ministries we've been engaged in and switching all our work to working for voting rights and democracy defense.