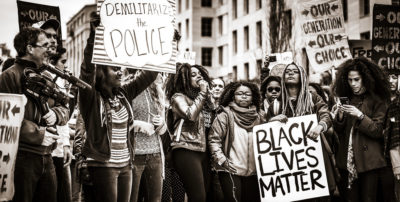 The Coalition of Anti-Racist Whites is MOBILIZING to DEFUND the SPD by 50% and REINVEST IN BLACK AND BROWN COMMUNITIES. We have until July 17th to influence the city budget. As a people who have historically benefited from the institution of police, we have a responsibility to advocate for its abolition.
We are MOBILIZING TOGETHER to DEFUND the SPD by 50%  and REINVEST IN BLACK AND BROWN COMMUNITIES
This work is not done!  If you have been following the news lately, you likely know that Mayor Durkan is on the offensive.  She has proposed a 20% budget cut, even though if we can maintain a veto-proof majority in city council, she has very little power to implement that proposal.
SO, it is imperative that we keep pressure on our Council Members to hold to their commitment.  The pro-police folks are organizing as well. They're planning on using our tactics to try to flip Council Members votes.  
Our action is to keep up the calls and emails! They matter- don't let up and give the pro-police folks the phone lines!  Only a quarter of our Phone Zap spots are filled for today – so sign up. And make the calls even if you don't sign up!  Below you will find all of the city council members contact information!  
LOOKING FORWARD: Our planning group is in conversation with Decriminalize Seattle and King County Equity Now on  how we can best support their efforts with our next steps.  We will have more information on escalation plans later in the week- so keep checking your email and social media!
Huge strides have been made! We had over 200 calls made to city council members through our Phone Zap and 7 of 9 council members who have stated their support of defunding SPD by 50%!   Take a moment to celebrate these wins and appreciate how far and how quickly this conversation has moved.  We're thankful for the work of so many Black leaders and thinkers who have built and are building this vision for a future of true public safety for all…
FURTHER READING: If you're looking for more information, tools to use when talking with family or friends,  or resources to keep you grounded in the work that needs doing, we recommend this article.  The Time to Abolish Police was Yesterday, by Shaun Scott in Crosscut.
EDUCATION OPPORTUNITY: CARW has put together a workshop on "Policing, Whiteness and Alternatives."  Mark your calendars for July 25, from 11am-1pm.  Futher information on registration coming soon!
WHICH COUNCIL MEMBERS NEED PRESSURE?
Currently, 4 City Council Members have publicly committed to defund SPD by 50%: Tammy Morales, Lorena Gonzalez, Teresa Mosqueda, and Kshama Sawant.
In order for the proposal of defunding the police by @ least 50% to be even considered, the City Council needs at least one more Council Member to make the 50% defund commitment.
According to our sources, Dan Strauss, Lisa Herbold and Alex Lewis are the most persuadable in regards to committing to defund the police by 50%.
Dan Strauss: District 6 Ballard, Phinney Ridge, Green Lake, Greenwood and Fremont 
Phone:206-684-8806
Email:Dan.Strauss@seattle.gov
Lisa Herbold: District 1 West Seattle and South Park
Phone:206-684-8801
Email:Lisa.Herbold@seattle.gov
Andrew Lewis: District 7 Queen Anne, Magnolia, Belltown, Seattle Center 
Phone:206-684-8807
Email:Andrew.Lewis@seattle.gov 
Find out if you're one of their constituents here.
Instagram: @carwseattle
Facebook: Coaltion of Anti-Racist Whites-CARW