At the close of the 2018 UU Justice Summit,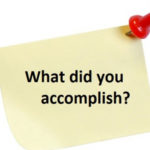 we assessed our day — what we had accomplished and what we were called to do next.  Here are our answers to the question: What did YOU accomplish today? In random order:
Made good connections with other activists.
Innovation.
Remained open minded during equity, diversity, inclusion.  I have much to learn.
Discussion of key issues of economic justice, such as tax inequity, oppression of the poor and of youth.
Sense of not being alone in all of this.  Judy
Networking.  Contacts.  Thought-provoking.
The speakers helped me to deepen what I have been learning from books by Diangelo, Debby Irving, Ijioma Oluo, Michelle Alexander, and Bryan Anderson. Ron Sherman-Perterson
Networking.
Made connections with others working on immigration issues.  Learned about EDI.
Ran two sessions.  Elicited good discussion.
Received an EDI toolkit that I will put in my arsenal.  Jenny Hall
I heard different voices and views on a variety of subjects I love.
I provided some indigenous knowledge (as I understand it) to the Climate Justice discussion.  Gary Piazzon
I attended the whole day, even though I could only hear the morning speakers well.  With hearing loss, microphones need to be available to any group larger than 10-12.  Please!
I helped add a critically needed justice team/initiative to JUUstice Washington.
I met wonderful people.
I networked with other UU's for ideas and to form alliances.
Connected with several people I did not know.  Gretchen Faulstich
New understanding.  New motivation for action.
I learned of UU resources that I will use!
Made a list of books to read and contacts to view.
I gathered more signatures for Initiative 1000, today.  Judith Wood
Gratitude for participants.
Discussed future of JUUstice Washington and change of mission/scope of work.
Connected with others I can support and (who) can support my work.
I solidified my resolve to expand Flash Stances.  Maury Edwards
Connection and focus for NPS renewal.  Roxanne
Speaking from the heart.  Admit struggle.
Shared new information about WA tax structure.
I helped create a space in which folks with privilege could examine that privilege and develop tools that can be applied in social justice work.
Connected with other UUs regarding Racial Justice.  Expanded my book list.
Insights into my own dissonance.  New ideas for Racial Justice.  Sharing purpose with others.
I shared the books and pedagogical theory driving the education work in our ASJ group.
Connected with a congregant from another church and provided info she needed.
Some good networking!
Modeled non-violent anti-oppressive communication by using a talking "Rock."  Leslie Schmidt
Facilitated the Racial Justice Action Team successfully with positive feedback.  Leslie Schmidt
Worked with others on beginning to create a resource branch for Nurturing Spirit and Leadership Training of Justice Action Workers.
Networked.  Learned.
Gave a presentation on our Safe Parking program <for women and children living only in cars>.  Vicky Kleinman
Learned that other congregations are having the same struggles with white supremacy.  Vicky Kleinman
I shared a story about our Racial Justice group that helped demonstrate the impact of White Supremacy culture on People of Color and what we're doing about it.  Louise Wilkinson
I lost my hesitation to get involved.
Learned about the wide range of commitment of this UU group.
Introduced people to people.  Facilitated a session.  Julia Cochrane
Learned more about how this work keeps going <drawn arrow> deepening and allowing more connection.