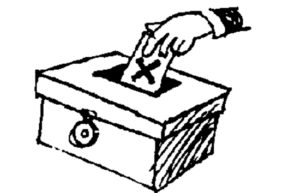 The League of Women Voters WA and Fix Democracy First are happy to welcome Joshua Douglas to Seattle. Professor Douglas, an expert on US election law and advocacy will be discussing his new book Vote for Us: How to Take Back Our Elections and Change the Future of Voting at Third Place Books, Seward Park at 7 PM on Tuesday, July 2.
Please join us before that event for a private, VIP reception with Josh. He will share with us insights into the latest developments around issues of democracy, including the two new partisan gerrymandering cases and the Census case that the Supreme Court is expected to have decided by that time.
Come join us to learn more about not only the challenges facing our democracy, but the ways that everyday citizens are successfully facing those challenges.
Date of Event: Tuesday, July 2nd, 2019
*Time of Event: Reception @ 5:30 pm & Book Reading @ 7 pm
*Location: Reception @ 5511 52nd Ave S, Seattle, WA 98118-2579 (a short walk to Third Place Books) & Book Reading @ Third Place Books, Seward Park, 5041 Wilson Ave S, Seattle, WA 98118