A wonderful opportunity!
The UUA/Poor People's Campaign has reached out to UUJEC to join their effort for economic justice. We've always felt we were a good fit but somehow never connected.
We need volunteers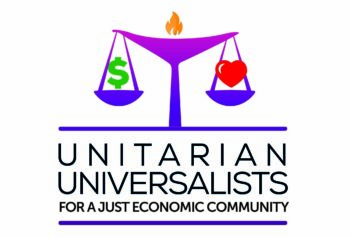 This great opportunity means we need to increase our capacity. Our volunteers will meet for an hour meeting monthly and a few more hours to do the actual work. We need leaders and workers. Please send an email to uujec@uujec.org and we'll get you set up.
Looking for poor people to share their story
Can you help point the council towards any UUs that are low-income folks, perhaps willing to speak of that experience (to witness) as part of a Church of the Larger Fellowship service on June 14, 2020, centered on PPC? See PPC video.    More ways to help