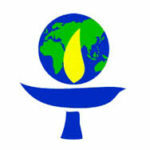 Climate change promises not to be kind on anyone, least of all on us in the Black, Indigenous, and People of Color (BIPOC) communities. Time and time again, we have witnessed the disproportionate and disastrous impacts of climate change on communities of color – whether it is from storms, floods, heat waves, or the everyday injustices, amplified by the challenges faced by people of color and exacerbated by unique circumstances of marginalization or pandemics such as Covid.
A small group of us, working collaboratively with the Unitarian Universalist Ministry for Earth, are moved to form a new community: A BIPOC caucus focused on the intersections of racial, environmental and climate injustices.  Our thinking is inspired by the UU Seventh Principle (respect for the interdependent web of all existence) and the Eight Principle (accountably dismantle racism and all other oppressions).
This is a call to invite all people who identify as belonging to any of the communities of color to join hands and gather to reflect on the current moment of climate emergency, exchange our aspirations and learn how our UU values can strengthen our commitments. Paula Cole Jones and Rashid Shaikh are honored to take on the inaugural planning of this caucus (see bios below).  The dates and proposed topics for discussion of the initial meetings are given below. If you fill out this form, we will gladly send you details about how to join the meetings on Zoom. The BIPOC Caucus will feature presentations and opportunities to work in small groups.
Session 1:
Thursday, February 18 at 5pm PT/ 6 MT/ 7CT/ 8ET
Connecting with the UU 7th and 8th Principals
Session 2:
Thursday, March 18 at  5pm PT/ 6 MT/ 7CT/ 8ET
Lessons from the book Justice on Earth
Session 3:
April – Date TBD
The Green New Deal and the Biden Plan on Climate
Register here for more information.
In solidarity,
Paula Cole Jones and Rashid Shaikh