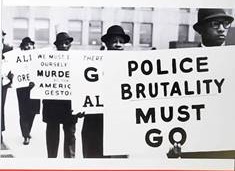 At General Assembly 2020, Unitarian Universalists just like you, voted to pass an Action of Immediate Witness called "Amen to Uprising" This AIW draws UUs into supporting the Movement for Black Lives and their call to Defund the Police.
Now, Phoenix-organizers Poder in Action, White PAWS, and UUJAZ invite us to join them in calling 24,000 neighbors to talk about community safety, policing, and the city budget. We are talking to white, high propensity voters, 55+ who lean liberal and score high in "compassion" with the goal of moving them to take action.
Poder is specifically asking UUs to get involved, because they know we show up. This is the time for us to gather our neighbors, have values based conversations, and to invite folks into this struggle. Joining in the fight against police violence in Phoenix, will give you the strategy and skills it takes to fight fascist police tactics when they come for your city. Help us build power, and be ready when it happens near you.
We've been doing this phonebank for weeks, and it's so much fun! If you've been nervous to try phonebanking… we are calling neighbors who are eager to have this convo, and already probably agree, and we are asking them to take action. Find the joy that being in movement can bring.
If you've been wanting to act for racial justice, in deep partnership with a Black and brown led, frontline grassroots coalition, this is an opportunity.