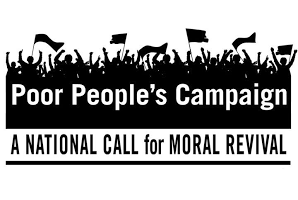 nca Davis-Lovelace (WaPPC Chair & ED of REACH) around ending and preventing homelessness. Topics will include:
Rent relief
$15 minimum wage
Governmental response to houselessness
Housing insecurity during a pandemic
and  more!
YOU MUST REGISTER HERE TO GET THE ZOOM LINK (limited to 500 registrants):
Sponsored by: REACH (Renton Ecumenical Association of Churches), WA Poor People's Campaign, Local WFSE 843, Legacy of Equality & Leadership Organizing (LELO), Seattle Indivisible, and more.
Join us in a panel discussion moderated by Rev. Bia
Panelists Include:
Shukri Olow is a mother, a community organizer, a doctoral candidate, King County employee, and a candidate for King County District 5 (covering the cities of Kent, SeaTac, Tukwila, Burien, Normandy Park, Des Moines and Renton).
Chris Franco is the Director of Military & Veterans Affairs for Truman National Security Project, Army Military Veteran, & candidate for King County Council District 9.
Sharon Lee is Executive Director of the Low Income Housing Institute
Iris Guzman is a Highline Public School Social Worker & candidate for SeaTac City Council.
Dawn Bennett is the Co-Founder & Executive Director of Multicultural Education Rights Alliance & Candidate for Mayor of Kent.
Violet Lavatai is the Executive Director of Tenants Union of Washington.
Joseph Todd is the Deputy Chief Technology Officer at King County, WA & Candidate for Renton City Council.