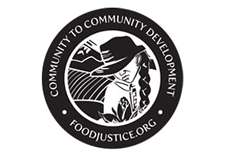 We are currently in the midst of an unprecedented strike wave in the fruit processing plants of the Yakima valley. Strikes like these have not been seen in WA State since the 1980s. Packing shed workers and their families are organizing in solidarity across six picket lines to stop retaliation for complaining about poor health and safety conditions in the workplace during the COVID-19 pandemic. Over 100 workers at Allan Bros. Fruit walked out on Thursday, May 7th after at least fourteen of their co-workers tested positive for COVID-19. Ramon Torres, President of Familias Unidas por la Justicia, was called by the workers to come to Yakima and assist in presenting demands to the company. In the days that followed, over 400 workers across five other packing facilities — Frosty Packing Co., Matson Fruit Company, Monson Fruit Company, Hansen Fruit and Cold Storage Co., and Columbia Reach — proceeded to go on strike, peacefully and legally demanding protections and hazard pay as the numbers of worker infected by COVID-19 grew in this deadly pandemic.
As C2C has been warning for months, without enforceable protections issued through mandatory emergency rules for farmworkers, the pandemic will continue to peak in rural communities as we near the height of the season. As of reports this month, Yakima County has the highest single-county infection rate of coronavirus on the West Coast. Unsurprisingly, the state agencies tasked with responding to unsafe working conditions and unfair labor practices — the Department of Health and Labor and Industries — are noticeably absent in this time of need. LNI has visited workplaces on strike, but bypassed the affected workers on the picket line to go speak directly to the owners and workers inside, and left without registering complaints from striking workers. As the historic worker organizing grew, the organizers from Familias Unidas called C2C eco-feministas for support.
Negotiating committees have been elected by the workers to bring the workers' demands to the owners. These committees are coordinating with each other as they seek to win basic protections for all six work sites: specific measures to guarantee health and safety amidst the rising threat of COVID-19, stop retaliation if a worker complains about safety measures not being enforced, hazard pay to reflect the risks they are taking as essential workers, and a permanent hourly wage increase to a just wage that extends beyond the timeframe of the pandemic. As more workers join the strikes, there have been multiple incidents of intimidation and harassment, such as drone surveillance to intimidate workers, management calling police to evict striking workers from the company's property, hiring replacement workers, and even a threat from a white male to shoot striking workers at Allan Bros. — he was arrested shortly after.
Photo by Edgar Franks
Yakima is a close, mostly Latino rural community, and many workers have worked at 2-3 of the companies that are now part of the strikes. Workers from all areas of production are going on strike; many are single mothers, and male workers are joining the picket lines specifically to protest the mistreatment of their female co-workers who largely work on the packing lines. Most of the leadership on the picket lines and committees are women.
C2C and FUJ are on the strike lines supporting these courageous workers, because we were called by them and we gave them our commitment to be by their side. Now we are calling on you to stand with us in this historic moment. Funds are greatly needed to make it possible for this campaign led by workers to result in a durable solution that will help to save farmworkers' lives. The reality is that campaigns like these cost thousands of dollars, and the corporate agricultural industry as exemplified by these packing sheds is wealthy. In the past, workers have lost because they have no support and they are poor, and because the industry attacks, intimidates, and waits until workers run out of resources and hope and are forced to go back to work.
This time, C2C and FUJ and good people like you are fighting with the strikers. Every day we are spending money on food, gas, port-a-potties, materials for signs and banners, bullhorns, walkie talkies, internet and phones to reach media outlets, lodging for organizers, hand sanitizer, masks, hand washing stations, and many more miscellaneous expenses. Please stand with us and donate what you can today to support organizing.
---
PRESSURE THE COMPANIES
TAKE ACTION | Take five minutes to call each of these companies and urge them to negotiate with their workers and not retaliate against them for striking!
1) Allan Bros. Fruit in Naches, WA (509) 653-2625
2) Hansen Fruit in Yakima, WA (509) 457-4153
3) Jack Frost Fruit Co. in Yakima, WA (509) 248-5231
4) Matson Fruit Co. in Selah, WA (509) 697-7100
5) Monson Fruit Co. in Selah, WA (509) 697-9175
6) Columbia Reach in Yakima, WA (509) 457-8001
---
KEEP PRESSURE ON THE GOVERNOR
All of this is happening while Governor Inslee and the State of Washington are not taking adequate action to protect farmworkers. The emergency rules for housing in agriculture that have passed do not meet CDC guidelines for social distancing and allow farmworkers to be housed in crowded housing with bunk beds where the virus can easily spread. In workplaces like these packing sheds, there is no real enforcement on the social distancing "guidelines" that are "recommended" by the State. These strikes have proven what little regard the agencies have for the workers.
Call Governor Inslee and the Attorney General's office to demand that workers receive immediate hazard pay, including time lost during the strike. Register your dissatisfaction with the Emergency Rules for Housing in Agriculture, and ask them to assign additional state staff to ensure safety precautions are being followed! Demand a Legislative investigation into why farmworkers are being treated differently than other essential workers during this pandemic. Why is the agricultural industry continuously allowed to put profit over the lives of farmworkers?
Governor Inslee's office: (360) 902-4111 (option 2 to skip the recording and leave a comment)
Office of the Attorney General, Labor and Personnel contact form