O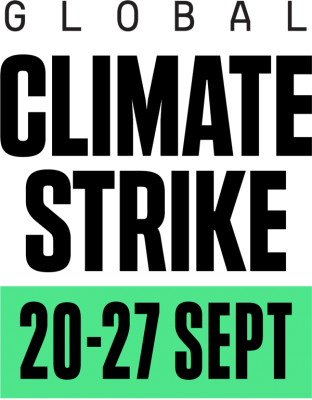 n Sunday, September 22, MoveOn is joining with other #StrikeWithUs partners to host a national organizing call to hear from climate action leaders, including the youth activists who have led the strikes, about what we can do next.
Click here to RSVP for the Climate Crisis National Organizing Call to learn about actions you can take in the weeks and months ahead to build off of the Climate Strike and keep up the momentum.
The call will be at 8:30 p.m. ET/5:30 PT. Just click here to RSVP. You can participate on Sunday from any device with the internet by going to the RSVP page—where you will get immediately plugged into more actions to take to fight the climate crisis.
Climate change is a dire crisis that demands urgent, large-scale, collective action at the community, state, regional, national, and global levels. We are seeing a movement emerge that is growing in political strength—forcing political candidates to talk in-depth about climate justice in ways they haven't before and forcing corporations and local governments to act.
On this call, you'll learn about some of the opportunities to take action following this historic climate strike.You'll hear from:
Isra Hirsi, Executive Director of US Youth Climate Strikes and a leader in tomorrow's strike, about plans for future strikes and escalations;
Monica Mohapatra, from 350.org, about continuing actions around the country next week as part of an entire week of action on climate justice;
Jon Barton, Deputy Director at the Service Employees International Union, on how to get engaged locally;
And more!
Please click here to register for Sunday night's national organizing call and join thousands of participants across the country preparing to take further action on the climate crisis.