February 2021

Justice News, Events and Action Alerts Update
Black History Month 2021:  The Black Family: Representation, Identity, and Diversity.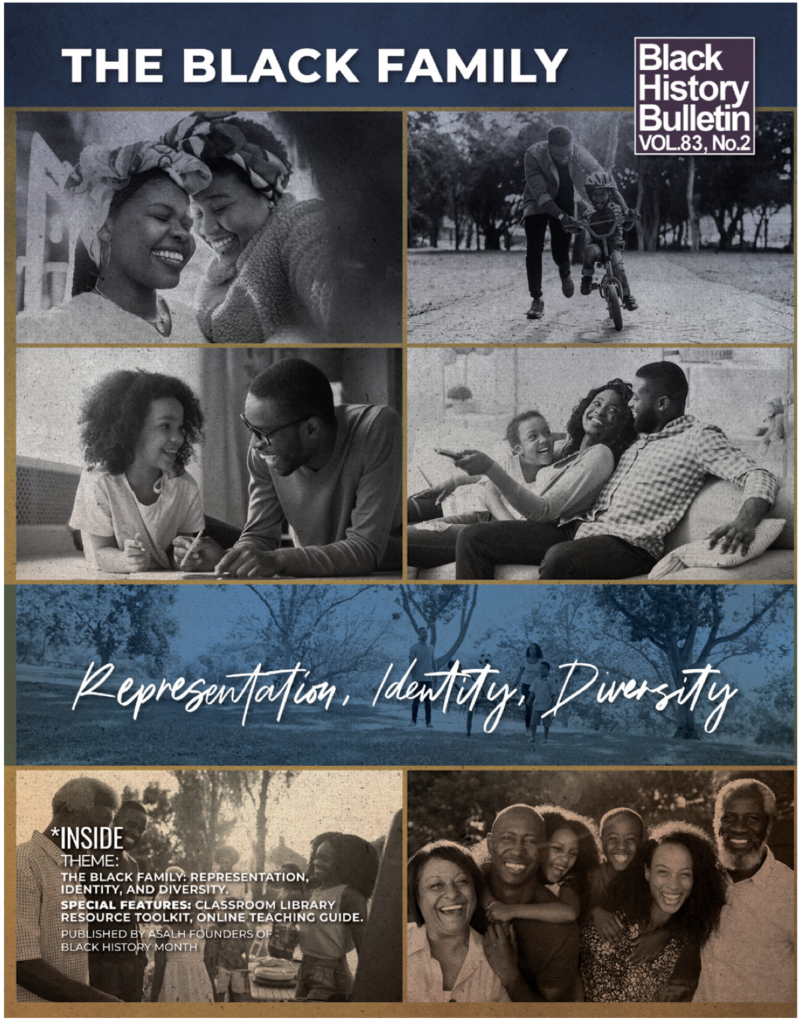 The black family has been a topic of study in many disciplines—history, literature, the visual arts and film studies, sociology, anthropology, and social policy. Its representation, identity, and diversity have been reverenced, stereotyped, and vilified from the days of slavery to our own time. The black family knows no single location, since family reunions and genetic-ancestry searches testify to the spread of family members across states, nations, and continents. Not only are individual black families diasporic, but Africa and the diaspora itself have been long portrayed as the black family at large.  While the role of the black family has been described by some as a microcosm of the entire race, its complexity as the "foundation" of African American life and history can be seen in numerous debates over how to represent its meaning and typicality from a historical perspective—as slave or free, as patriarchal or matriarchal/matrifocal, as single-headed or dual-headed household, as extended or nuclear, as fictive kin or blood lineage, as legal or common law, and as black or interracial, etc. Variation appears, as well, in discussions on the nature and impact of parenting, childhood, marriage, gender norms, sexuality, and incarceration. The family offers a rich tapestry of images for exploring the African American past and present.
 
From the Association for the Study of African American Life and History-The Founders of Black History Month (https://asalh.org/black-history-themes/)
---
JUUstice Washington Organizational News
February 18, 2021, 9:30 AM – 11:00 AM.  Third Thursday: JUUstWA's Emergent Strategy & Intersectional Networking Sessions.  Join us monthly for Zoom-based Intersectional Justice Networking Sessions and emergent strategy meetings.  Take time to Network & Collaborate with other community partners and justice-oriented congregations.  This month we'll be featuring Jessica Zimmerle from Earth Ministry and a review of their legislative priorities for 2021.  Designed as an Open House where you can come and go as you please. REGISTRATION LINK 
On February 21, 2021, the Board and staff will be meeting with Rev. Carlton Smith of the UUA Pacific Western Region (PWR) and members of Oregon UU Voices for Justice to discuss a potential working relationship between the three organizations.
Steering Team Meetings – We invite you to join us for a strategic planning and resourcing meeting in order to facilitate efficient and collaborative systems and action plans. Your input on how best to continue the work towards social and environmental justice is invaluable. Please contact actionteams@juustwa.org
---
UUA News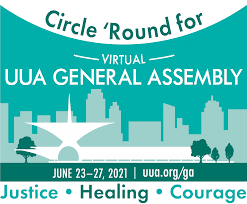 Virtual General Assembly 2021: Register Now!
Circle 'Round for Justice ● Healing ● Courage is the theme for General Assembly 2021. General Assembly is a time to circle 'round in community. We circle 'round in care and healing; for liberation and justice; and for love and courage. We share stories of the work happening at our Association and in our congregations. We study ways to implement and live into our mission. UUA GA 2021 will incorporate recommendations from the Commission on Institution Change report, "Widening the Circle of Concern" and dialogue with the Article II Commission about our Principles and Purposes.
Registration is open! Registration for virtual GA 2021 is $200 per person. Learn about registration details.
Volunteer Applications are open for those who want to volunteer to lower their costs to attend. Applications accepted on a rolling basis.
If your congregation wants to send delegates to General Assembly, then you must be certified by February 17 (note this deadline has been extended). Not sure what certification means? The UUA Certification Page explains and links to resources to help your congregation complete this important step.
---
News from Pacific Western Region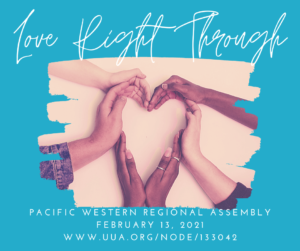 Register Now for Regional Assembly 2021: Love Right Through
This has been a difficult year and we have done many things to Love Right Through all the challenges. Join us for an afternoon of celebrating our accomplishments and challenges with sharing from spotlighted congregations. Engage with small groups around shared identity and how that impacts church and life. Hear what is happening for good in the world and opportunities yet to come. Regional Assembly will run from 12 pm- 5 pm (Pacific) Saturday, February 13th, opening with a lively celebration, welcoming, and congregational spotlights before a break headed into identity-based discussion groups and back for collective sharing and more celebration. Register Now!
We also hope you and your congregation will join us for worship with the UUA and Side With Love on Side With Love Sunday, February 14th. The full worship service will be available for download before the 14th, so you may watch it at any time. More information can be found on their website. PWR will host a virtual Community Hour on Sunday afternoon from 1 PM to 2 PM Pacific, which is open to all. Bring your coffee or tea. An access link will be published Feb 12 to Regional Assembly registrants and PWR ministers, admins, and presidents to share with their congregants.
The last two themes from Side with Love 2021 30 Days of Love will focus on four themes from a recently published report called Widening the Circle of Concern, developed by the Commission on Institutional Change to address white supremacy and other oppressions within Unitarian Universalism.
Each week, we will share a 'playlist' or 'menu' of activities for individuals to interact with, connected with our weekly theme. We will have playlists for general, kid, youth, and family/multigenerational audiences, including activities in the categories of Read, Watch, Participate, Listen, and Worship.
The Pacific Western Region encompasses four districts, which are gathering at various points over Regional Assembly Weekend. Register once and stay informed. Mountain Desert District will host a Saturday morning business meeting, and Pacific Northwest District will gather socially at that time. Pacific Southwest District and Pacific Central District will gather during Community Hour Sunday afternoon.
 PNWD is in the planning stages for their next assembly.  Stay tuned!
---
News from Our Action Teams 
---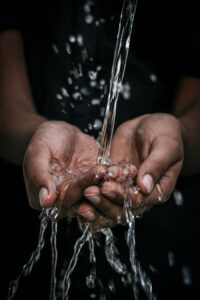 Leads from JUUstice Washington, Earth Ministry and UU Ministry for Earth are collaborating on actions coming up this spring.  We'll be getting oriented to Earth Ministry's legislative priorities, having reps from both organizations as guests on our Third Thursday Emergent sessions, explore ways to address the Tacoma LNG plant on Puyallup lands and encompassing the Northwest Detention Center in its blast zone during UUMFE's Spring for Change event series and preparing for UUMFE's GA workshop and associated events at GA.  More details to come! Two legislative bills to watch will be reintroduced this legislative session that have a direct impact on environmental justice issues.  Both bills will likely be assigned new bill numbers but you can view previous bills to orient yourselves on the goals of the bills.
It appears that the Washington STRONG Act, has finally been assigned a number and introduced!  SB 5373 has had its first reading in the Environment, Energy & Technology!  Developed by Rep. Debra Lekanoff, D-Bow, Rep. Sharon Shewmake, D-Bellingham, and Sen. Liz Lovelett, D-Anacortes, it enables new financing tools that will stimulate the economy and create jobs, transition to a clean energy economy, and fund investments that benefit families, businesses, and communities across Washington.  Read more here and watch for the committee meetings for public hearings that should be scheduled shortly and be ready to support this legislation.
The Washington HEAL Act, defining and enforcing environmental justice in the State of Washington, will have its executive session (voting whether to pass onto the next committee or send it to the floor for a vote) taking place on February 4, 2021 at 10:30 am.  Keeping our fingers crossed.
Also, HR 1099 having to do with the environmental justice in the Growth Management Act has made it through its executive session (need to post results here).
---
Refugee,

Immigrant and Migrant Solidarity (RIMS) Action Team

Feb. 16-18, LAST DAY TO REGISTER (FEB 1)! Virtual 2021 Immigrant and Refugee Advocacy Days. Hosted by Washington Immigrant Solidarity Network (WAISN). WAISN is the largest immigrant-led coalition in the Washington, made up of over 100 organizational members, with backgrounds and specialization in law, education, policy, direct services, labor, and more.
February 6th, 2pm  RIMS Summit Subgroup Meeting: including topics such as shutting down the NorthWest Detention Center, Rights for Migrant Workers, Intersectional collaborative demonstrations and more check out our website for more details on the subject. Or email actionteams@juustwa.org for a link.
Accredited Representatives are needed!  Still looking for individuals and congregations to become Accredited Representatives to assist refugees, immigrants and migrant folks through the immigration process.  The need is great.  Check in with Kitsap Immigrant Assistance Center or contact Deb Cruz at JUUstice Washington.  Information is available to explain the program and Ray will be happy to train any volunteers.  This is a great opportunity to service our immigrant population and become familiar with the immigration system.

Unitarian Universalist Service Committee (UUSC), Read Josh Leach's: The Harms of "Remain in Mexico" and the Muslim Ban Are Still In Effect-"Biden's executive action addressing these policies signals some progress—but needs to go much further to bring real relief for families hurt or separated by these policies."  Then sign the "President Biden, Keep Your Promise to Families Seeking Asylum" petition!
---
First/American Indian Nations Solidarity (FAIN) Action Team          Fain Calendar
February 5, 2021, 3:30 pm.  Join us for a film screening of "Salmon People" with remarks from Executive Producer Daniel Hillaire (Lummi Nation).  Following the film will be a brief Q&A. If you have any questions please email us at welebalt@uw.edu.  Get link info here.  wǝɫǝbʔaltxʷ – Intellectual House is a longhouse-style facility on the UW Seattle campus. It provides a multi-service learning and gathering space for American Indian and Alaska Native students, faculty and staff, as well as others from various cultures and communities to come together in a welcoming environment to share knowledge.
WA legislative SB 5161, teaching of Tribal history has passed out of Senate Committee on Early Learning & K-12 Education and is in the Rules Committee and hopefully out onto the floor for a vote soon. The bill requires "that all school districts incorporate curricula [Since Time Immemorial] about the history, culture, and government of the nearest federally recognized Indian tribe or tribes into social studies curricula by September 1, 2023."  It also requires a monitoring system on compliance and implementation and integration into existing curriculum.
---
---
Economic Justice Action Team         
Feb. 11, 5pm. Public Banking Webinar. Sarah, Rebeca, and Melissa are volunteers with the Alliance for Local Economic Prosperity, the think tank for a New Mexico Public Bank. A public bank is owned by the people through their representative government: a Tribe, City, County, State or Federal Government. It can receive deposits of public funds (taxes, fees, fines and interest earned) to  make loans to business and fund infrastructure projects.  Public Banks take our money out of Wall Street to keep our funds safe, local, and working. More…
---
---
Events Especially for Youth
♦ Tuesdays Feb 2-Mar 9, 8:00pm. UUYACJ Red Deal Political Education Group. Over a series of 6 weeks, Young Adults will gather to read and discuss the Red Deal, a platform for Indigenous-led collective liberation and Just Transition from the Red Nation. These sessions will center the platform in the context of the Green New Deal and other platforms to win a Just Transition and offer space for community building and advocacy. All readings will be available online for free. Open to Young Adults (ages 18-35.) . REGISTER
♦ Sundays, Feb. 7-28, 2:30 pm. Sunrise Movement Weekly Forum. The Sunrise Movement is a national, youth-led movement that aims to stop the climate crisis, create millions of good jobs, and take action against the systems of oppression at the root of the climate crisis. Sign up here.