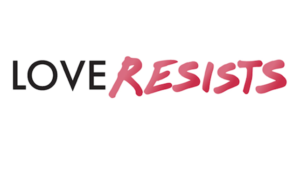 Love Resists.
It's a hopeful sign to see so many people of faith offer their church buildings and other spaces to house people fighting deportation, and we also know that physical sanctuary is often a last resort. That's why Love Resists is working with partners around the country to create a directory of accompaniment networks that support arriving asylum-seekers and community members facing deportation.
When we expand sanctuary into our communities by participating in accompaniment networks and sponsoring and hosting asylum-seeking families and individuals, we love in concrete ways. In an accompaniment model, there is much more that we can do to support people being criminalized for migrating and those seeking asylum.
Please join the info session on Wednesday, April 10th at 5pm PDT if you want to learn more about accompaniment networks that offer support in many ways—from raising funds for bonds to get out of detention, to obtaining legal counsel, to going to ICE and immigration court hearings, to helping meet the needs of individuals and families—as well as how to sponsor and host asylum-seekers.
Speakers include Rev. Elizabeth Nguyen, Rev. Dottie Mathews, and other UUs involved on the ground with sponsorship and accompaniment. Get your questions answered and learn the real nuts and bolts of how to provide this kind of community protection and solidarity to our undocumented siblings.
Join the info session Wednesday, April 10 at 5pm PDT. (Even if you're unsure if you can making, by RSVPing, you'll get a note when the webinar is posted online.)
Read a reflection from Rev. Dottie Matthews' visit to a child detention center in Florida.
Join the accompaniment network directory.
Come with your ideas, your experiences, your questions. Together we are building a movement of resistance, support, solidarity, and love.
In solidarity,
The Love Resists Team
Love Resists is a joint campaign by the Unitarian Universalist Association and the Unitarian Universalist Service Committee.
www.loveresists.org