Dear supporters, friends and allies,
At the beginning of legislative session we saw an unprecedented number of legislators of color taking office in the Washington State Legislature. Meanwhile our Statewide Environmental Justice Summit created a groundswell of interest and energy from communities of color calling for change.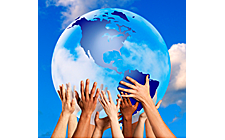 By the end of session, we made environmental justice and equity a real and meaningful conversation in Olympia, with outcomes that will move our state toward a just transition. Together, with our coalition and allies, we worked to ensure the 100 percent clean energy law prioritizes equity, and that clean electricity will benefit and be affordable to all. We blazed a trail for environmental justice principles to be adopted as state law, and now have a task force with leaders representing communities most impacted by pollution poised to recommend strategies for addressing long-standing health disparities.
This is what happens when we work together, and put communities most impacted front and centered. We couldn't have done it without the knowledge and expertise of communities on the frontlines of climate and environmental impacts, and support from our allies. To recognize remarkable leadership, our shared success and express our gratitude, we want to invite you to our post-session celebration party. Stay tuned for more details!
As we look ahead, we know our work is just beginning. We need you to keep leaning in to ensure what we've built continues to move forward to ensure healthy environments for all, and a just transition and equitable future.
Thank you for all you do for the movement.
In solidarity,
Aiko Schaefer and the Front and Centered team