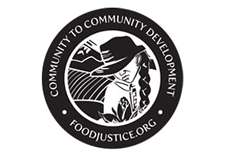 On Thursday March 18th the Farm Workforce Modernization Act passed the house with a 247-172 vote; the majority of votes in favor coming from Democrats.
C2C and Farmworker organizations nationally have opposed this legislation since it was introduced in 2019 during the Trump administration. We are deeply concerned that Democrats are giving in to political pressure to move quickly on immigration bills; with a dangerous tradeoff that will set in place the long-term implications of the FWMA.
We remain opposed to the FWMA as it is written.
We urge our supporters to reach out to your senators and tell them to vote "NO" on this bill.
While it is being touted as a bipartisan effort to attain a path for citizenship, what is being left out of the conversation is that this bill's "path" sets up an 8-year period of exploitation that farmworkers have to survive in order to eventually qualify for citizenship. Workers who are injured during the eight-year process will be disqualified. The ultimate recommendation for citizenship will have to come from employers, which further entrenches the longstanding power imbalance between workers and farm owners.
Two dangerous long-term mandates in this bill are forcing agricultural employers to use E-Verify, the faulty audit system that has resulted in massive detention and deportation. This will put millions of undocumented people living and working in the United States at risk.
The other mandate is linking legalization to the exploitative federal H2A (guest worker) program, and permanently expanding it, making it harder for workers to organize and easier for corporate agriculture to obtain and exploit cheap labor, instead of hiring farmworkers already living in the U.S.
Read our joint statement with the Food Chain Workers Alliance here.
Sign on to Oppose FWMA Here!
Call and write your senators THIS WEEK and ask them to vote NO on the FWMA. Find your senator's contact info here!