MAY 2 SPRING ASSEMBLY.  We are excited to announce that the WWFOR Spring Assembly planners have come up with plans for a no-contact Spring Assembly on May 2.  Thank you, planners!
Mark Your Calendar!  Tell Your Friends!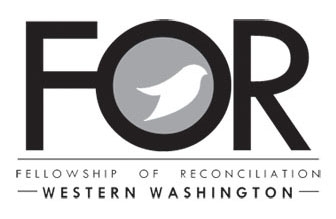 Peace and Justice in a Time of Coronavirus
Saturday, May 2, 2020, 9 am – 12:30 pm
Zoom Videoconference (participate by internet or phone)
Please join us for the 22nd. Annual Western Washington FOR conference; this year by videoconferencing or phone.  Find out how several groups and organizations are compassionately and courageously continuing to provide services in this unusually trying time, and how the COVID-19 pandemic has impacted them and the people they serve.
Everyone is welcome!  All are invited to this video-or-phone-conference and there is no fee involved.
After a welcome and introductions, we will have a series of workshops with Q&A included, and a closing session.
Workshop Presenters
9:15 am       Workshop # 1, Paul Chiyoken Wagner. Climate Emergency and stand against LNG facility in Tacoma.
9:50 am       Workshop # 2, Deborah Cruz and Betty Deveraux, Advocates for Immigrants in Detention Northwest.
10:25 am     Workshop # 3, Maru Mora Villapando, La Resistencia against NWDC, Community Organizer and Immigrant Advocate.
11:00 am     Workshop # 4, Kwabe Amoah-Forson-The Peace Bus. 
11:35 am     Workshop # 5, Carly Brook, Kit Burns, Washington Against Nuclear Weapons.
Registration:  Those without computer/internet access can participate in this conference via phone.  Email wwfor@wwfor.org or leave voicemail phone (206)-789-5565, and leave your name, email address (if available), and phone number.  This will allow the Zoom Host to send you a link via email to join the conference, or give you a phone number and code to participate by phone.  Deadline for WWFOR office registration: Tuesday, April 28 at 5:00 PM.  After that deadline, register with David Lambert at: lambertdavid39@gmail.com or 253-209-3559 or 253-259-2280.