The UU Young Adults for Climate Justice Network is curating a zine exploring the threads between theologies of place and climate justice, and we want YOUR art! Art is a powerful tool for change, and we will use this zine to mobilize our communities and connect our movements. Intergenerational submissions are welcome as long as young adults are involved, and submissions can be anything that can be rendered in a 2D format – words, visuals, photos, etc.
Check out the FAQ here, and find resources to get inspired here.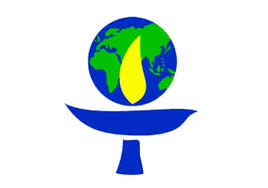 Please fill out this interest form to stay in the loop!
Questions? Contact Amelia Diehl at uuyacj@gmail.com.
Createclimatejustice.net – make an account for you and your organization/congregation, learn and start sharing information. Become part of a prophetic, faith-based UU movement for climate justice.