(Source: Food Research & Action Center)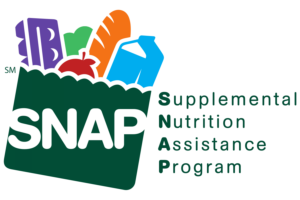 If it seems like the Supplemental Nutrition Assistance Program (SNAP) has been under near-constant threat for the last year and half, that's because it has. The Trump Administration's latest proposal would take food assistance benefits away from 3.1 million people who rely on the program to feed themselves and their families.
Currently, under a policy option known as "Broad-Based Categorical Eligibility," the majority of states (over 40!) allow people to receive SNAP if they have slightly more in savings or make slightly more in income than otherwise allowed by federal SNAP rules. The proposed cuts to the program would eliminate Categorical Eligibility, and also therefore leave millions without food assistance. Washington in particular would be one of the states most harmed by the elimination of Categorical Eligibility. 15% or more of our state's SNAP recipients would suddenly find themselves ineligible for food assistance if this proposal was to go through.
There is still time to submit comments against this proposal, although the deadline is quickly approaching. Stand up against hunger and cruel eligibility requirements and submit your comment on or before September 23.