On Friday, a federal judge in Seattle dealt a huge blow to the government's campaign to deter and obstruct asylum seekers seeking protection in the United States.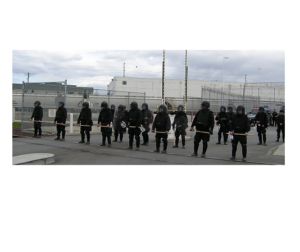 Ruling on a nationwide class action lawsuit brought by NWIRP and our partners at American Immigration Council, Judge Marsha Pechman ordered the government to provide qualifying individuals with asylum claims either a bond hearing before an immigration judge within seven days of their request or to release them from detention.
Judge Pechman also ordered that at these hearings, the government must now do the following: justify why they believe continued detention is necessary, record all bond hearings and produce the recording or transcript on appeal, and produce a written decision with particularized determinations of individualized findings at the conclusion of the hearing.
The government has 30 days to implement these measures, which could impact thousands of asylum seekers detained across the United States. The court's order also represents the first nationwide ruling placing this burden on the government at an initial bond hearing.
This is a tremendous first step towards more equitable bond hearings for asylum seekers. These protections are essential in order to ensure that detention is not used as a punishment or a mechanism to block asylum applicants from asserting their right to seek protection.
Read our press release on this important legal victory here.