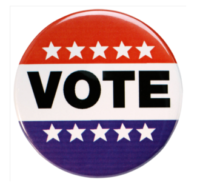 We're excited to announce the publication of our 2020 Voter Guide, a resource meant to help you decide who deserves your vote in the upcoming election! Check out our guide here and read on for further voting-related resources.
This year, in an effort to respond to the current difficulties WA's communities are facing, we decided to do something a little different with our voter guide. Our 2020 Voter Guide is dedicated to ensuring that Washingtonians have the resources and support they need to recover quickly and equitably from the economic recession caused by the pandemic. We narrowed our geographic focus of the guide to legislative districts within the 4 counties hit hardest by the pandemic (Snohomish, King, Pierce, and Yakima counties) and asked candidates running for office how they plan to address the emergent needs of community members if they are elected.
Even if you don't live in the districts that our guide features, it's still meant to be a useful resource for all. Our guide includes responses from the candidates running for office in all 10 Congressional districts, as well as answers to commonly asked voting questions.
Additional Resources
Remember: the election is NOVEMBER 3! Keep an eye on our twitter, instagram, and facebook accounts as we will be sharing voter-related information all month long.