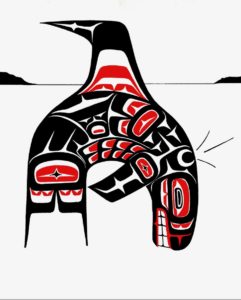 Earth Law Center joins effort to free Sk'aliCh'elh-tenaut (Tokitae/Lolita) Press Conference
WHAT: A virtual press conference at which individual Lummi tribal members Tah-Mahs (Ellie Kinley) and Squil-le-he-le (Raynell Morris) will announce the next step of their work to bring Sk'aliCh'elh-tenaut (Tokitae/Lolita) home from the Miami Seaquarium to the Salish Sea: partnership with Earth Law Center.
The event will include a ceremonial invocation, remarks from Tah-Mahs, Squil-le-he-le and their traditional witnesses, from the Earth Law Center, and questions from the press.
WHEN: 11:00 am-12:00pm. Wednesday, June 10, 2020
WHERE: The public is invited to watch the  livestream at the SacredSea.org Facebook page or on the home page of SacredSea.org.
WHY: Sk'aliCh'elh-tenaut (Tokitae/Lolita) was stolen from her family in the Salish Sea in 1970 and has been held captive at Miami Seaquarium ever since.  As part of their Xa xalh Xechnging (sacred obligation) to Sk'aliCh'elh-tenaut, Tah-Mahs and Squil-le-he-le   announced last summer their intent to sue Miami Seaquarium for her release and return.
In Lummi language, the word for "orca" is qwe'lhol'mechen, which means "our relations under the water."  Sk'aliCh'elh-tenaut is kin not only to her immediate L-pod family, but also to Lummi people. Bringing her home will help heal her pod, her larger Lummi family, and the Salish Sea. Tah-Mahs and Squil-le-he-le will now be legally represented by Earth Law Center in this work.
SPEAKERS:
Opening and closing  prayer songs by Lawrence Solomon, Chairman of Lummi Nation
Squil-le-he-le (Raynell Morris) of Lummi Nation tribal member
Tah-Mahs (Ellie Kinley), Lummi Nation tribal member
Michelle Bender, Ocean Rights Manager, Earth Law Center
Witness Jay Julius, former Chairman of Lummi Nation
Witness Sit Ki Kadem, Lummi Nation
Witness Alan Salazar, Fernandeño Tataviam Band of Mission Indians
Earth Law Center is a 501(c)(3) nonprofit environmental law organization working around the world to transform the law to recognize, honor and protect nature's inherent rights to exist, thrive and evolve. They began a campaign in 2018 to recognize the inherent rights of the Southern Resident Orcas.