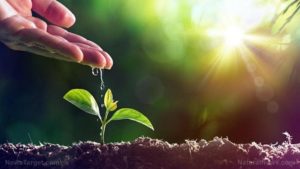 Food is a basic need, and healthy local food should be a fundamental right. At the heart of the food system is the seed.  Our current food system is so broken – in most all ways.
Join Backbone for two events, this Friday and next Wednesday. We will talk about the effects of racism and colonization on our food system and how those oppressive systems relate to growing a garden and saving your seeds.
Scroll down for detailed info on each virtual event and to register.
1. Backbone is honored and grateful to host a conversation with Farmers Lawrence Jenkins and Aleta Haskins, of The Circle of Life Gardens: Friday, June 26th, 11:30am (Pacific).
2. Following on our Conversation is a Virtual Workshop on Seed Saving: Wednesday, July 1st, 4pm (Pacific).