Washington Family Engagement is pleased to present the 5th Annual Equity and Engagement Conference. This
Conference will bring together pre-K to 12th educators, parents, students and community partners to take an in depth look at all aspects of diversity represented in our schools and neighborhoods with a special focus on homelessness and poverty. We will learn from each other and with each other about what makes us different yet equal as human beings. Don't miss this opportunity to better understand families you know and serve!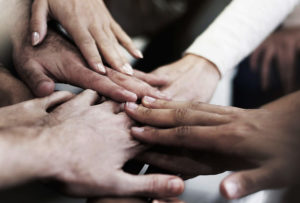 National speaker and generational poverty expert, Lynda Coates from Communications across Barriers in Portland, Oregon will lead a special Homelessness and Poverty Seminar for all conference participants. As a child growing up in a homeless family of seven and a consultant to health and educational institutions, she is uniquely qualified to help us identify, understand, communicate and serve
these families.
Over 40,000 students do not have a place to call home in Washington State but that is only the tip of the iceberg. Recent research indicates that public schools are only able to identify and serve slightly more than half of all students and families experiencing homelessness. These students are particularly vulnerable but their needs often go unrecognized or ignored. Schools need trained adults to recognize the signs of homelessness, poverty, stigma, discrimination and who can communicate with families.
When: Saturday, October 12th, 8 am to 4 pm
Where: Shorewood High School, 17300 Freemont Ave N. Shoreline WA
Compelling, informative break-out sessions!
All the Families. All the Time. Equitable Practices in Special Education – Jennifer Cole, PAVE
Understanding Gender Diversity – Gender Odyssey
Three Leadership Narratives for Equity and Diversity – Dr. Joel Domingo, City University
Undocu-allyship –Working with Undocumented Families – Maggie Fonseca, UW Leadership Without Borders
Talking to Children about Race – Dawn Williams, UW Doctoral Student, Cultivate Learning
Changing our Narrative – How Engaging Diverse Families Support Student Success- Adie Simmons, WAFE founder and Executive Director
The Trauma of Discrimination – Dr. Carmela Maxell-Harrison, Antioch University
Working with Interpreters and Translators – Reehana Nisha, Open Doors for Multicultural families How African American Families Experience Public Schools –Dr. Steve Woodard, Edmonds Community College and Michelle Richardson, Edmonds School District
Breaking the Iron Cage – Helping Families in Poverty move Forward – Lynda Coates, Communications Across Barriers, Portland
Engaging Latinx Families in Schools – Sally Guzman, Edmonds School District
The Dynamics of the Chinese Culture – Karia Wong, Chinese Information and Service Center
Immigrant Rights and Sensitive Locations– Adriana Ortiz, El Centro de la Raza
Understanding Language Access in schools- Jennifer Cole, WA Coalition for Language Access.