General Assembly (GA) is the annual meeting of our Unitarian Universalist Association (UUA). Attendees worship, witness, learn, connect, and make policy for
the Association through democratic process. Anyone may attend; congregations must certify annually to send voting delegates. Rooted, Inspired, & Ready! is the theme for General Assembly in June 2020. We are in touch with our theological roots, we are engaged in transforming our faith, and we are fired up to take action in the wider world.
---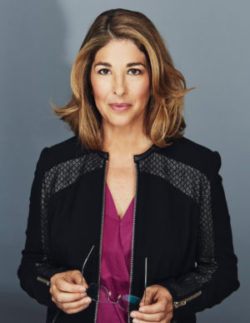 We are proud to announce Naomi Klein will give our Ware Lecture at General Assembly in Providence .
Naomi Klein is a climate activist, an award-winning journalist and New York Times bestselling author of On Fire: The (Burning) Case for a Green New Deal. She is Senior Correspondent for The Intercept , a Puffin Writing Fellow at Type Media Center and is the inaugural Gloria Steinem Endowed Chair in Media, Culture and Feminist Studies at Rutgers University.
The Ware Lecture is Friday, June 26, 2020 at 5:00 p.m. at the Dunkin' Donuts Center in Providence, Rhode Island. General Assembly registration is required to attend.
---
Adult full-time registration is $400 through March 15.
NEW! Registration Payment Plan: With a $50 down-payment, the cost of registration can be paid over the course several months. Final payment must be received by February 29, 2020. When the final registration is complete, special consideration for dormitory lodging bundles, financial aid and volunteer opportunities will become available.
---
Housing Opens March 2
The UUA room block consists of major hotel chains, boutique and historical properties, as well as multi-bedroom dorm suites and single dorm rooms . Make your reservation beginning March 2 at 9:00 a.m. Eastern at uua.org/ga .