Justice News, Events and Action Alerts Update
♦ = Immediate Action Requested   ♦ = Event   ♦ = News   ♦ = Article
JUUstice Washington Organizational News

♦♦♦ Save the Date. The JUUstice Washington Summit is scheduled for October 12th, 2019 in Olympia WA. Planning is now taking place. If you have ideas or input for what you would like the Summit to address, please contact John before June 1st.
♦♦ JUUstice Washington is looking for a part-time co-administrator. If you are a person with a passion for supporting social and environmental justice activism and the flexibility to use multiple skills to problem solve, we urge you to apply . Familiarity with technology is important and a commitment of at least three years is preferred. The position will remain open until filled. Click here for the full job description and information on how to apply.
♦♦ JUUstice Washington is also looking for a volunteer accountant or bookkeeper for approximately 10 hours of work per month. More
UUA News
♦♦♦ June 19-23, Spokane. This year's UUA General Assembly, with the theme The Power of We, is right here in our state. At this year's General Assembly we will explore the power, possibility, purpose, struggle and joy of finding the path forward together as Unitarian Universalists. Attendees will leave inspired, with the tools needed to carry on the work into their own congregations and communities. Registration is now open; rates increase May 1. More
♦♦ The UUA Commission on Institutional Change weighs in on how informal structures privilege those in power. As we seek to add more and diverse voices into leadership among us, reliance on informal structures can mean that new people cannot figure out how to contribute. If the way to get something done is to know the "right" people, then this can perpetuate a narrower circle of leadership. More
News from Our Action Teams
Refuge, Immigrant and Migrant Solidarity (RIMS) Action Team
♦♦ The Trump administration is now looking to deny bond to asylum seekers. This will keep asylum seekers in detention while they wait for their cases to be heard, which can take up to 1-2 years at this point. Right now, eligible asylees are able to be released on bond to sponsors. That will change in 76 days. There is an especially urgent need for sponsors for Queer/Transgender asylum seekers. More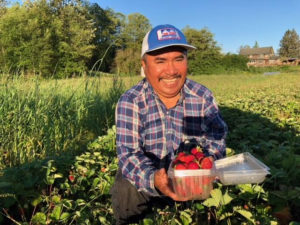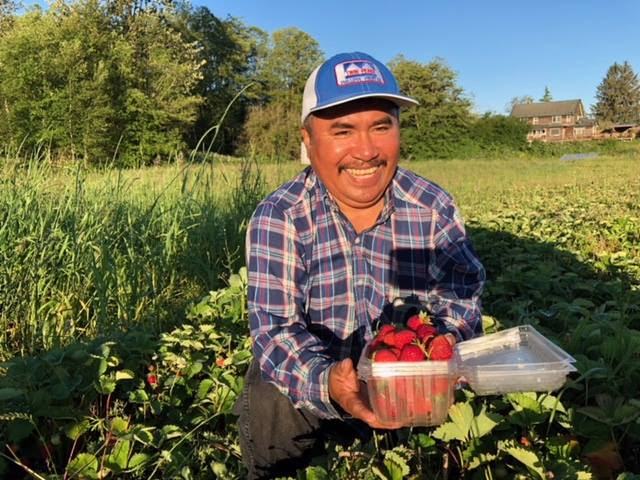 ♦♦ Cooperativa Tierra y Libertad (Land and Liberty Cooperative) is a new worker-owned cooperative formed by four farm workers from Whatcom and Skagit Counties, working with Community to Community (C2C), a Bellingham-based food sovereignty organization. The long term vision of C2C and Tierra y Libertad is to build a cooperatively owned farming community with five families living on the land. YOU CAN HELP BUILD THIS VISION. More
♦♦ May 4, Shoreline:  Rapid Response Training. Please join the Meridian Park Elementary PTSA for a community opportunity for learning, facilitated by the Washington Immigrant Solidarity Network. Understand the immigration system enforcement process and how to support our community members who are most vulnerable. More
First/American Indian Nations Solidarity (FAIN) Action Team         
 ♦♦♦ First/American Indian Nations Solidarity Teams have been working already and getting ready to gear up for some major regional events!  We have several First/American Indian Nations projects going on and here are two of them.
The Tokitae Totem Pole. The Tokitae Totem Pole is finally coming home!  Returning from its year long journey across the country and up and down the East Coast.  Welcoming events are being planned in California, Oregon and Washington.  Be on the lookout for more details later.  More information on the Tokitae Totem Pole can be found on the Tokitae (https://juustwa.org/program-areas/issues/first-american-indian-nations/our-work/totem-pole-journeys/tokitae/) page on our website.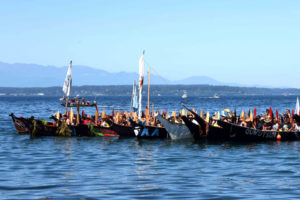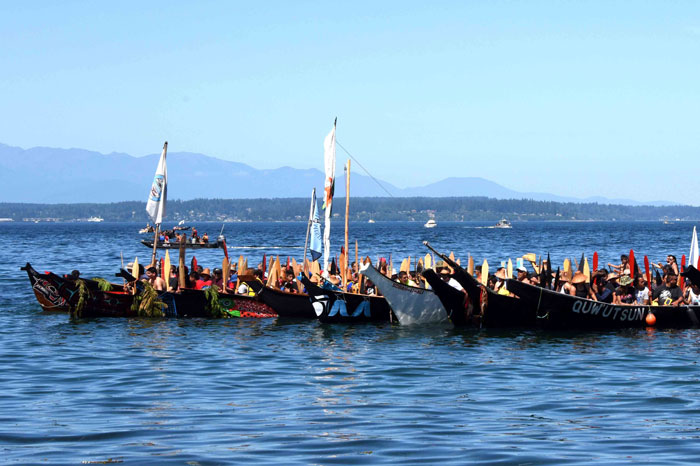 Paddle to Lummi – A Call for Support.  Shortly, UU ministers and justice leaders throughout the Pacific Northwest will be called upon to support the 2019 Paddle to Lummi.  Already, several congregations like the Bellingham, East Shore and Olympia (and probably a few more I haven't heard from yet) are busy supporting this event, either with Tribes/Nations in their areas or with Lummi as this year's host.  More information on the Canoe Journey in general can be found on the Canoe Journey (https://juustwa.org/program-areas/issues/first-american-indian-nations/our-work/tribal-canoe-journeys/2019-paddle-to-lummi-call-for-support/) page of our website and The Call for Support for Lummi is a pdf version (https://juustwa.org/wp-content/uploads/2019/04/Paddle-to-Lummi-ltr.pdf) of the letter.
♦ The legislative session ended April 28th. A collection of progressive bills, most of which will primarily impact low-income communities and communities of color in Washington state, were voted on and passed by state legislators. These bills—some of which Poverty Action has been working alongside community members and partner organizations for years— could not have been passed without your voice and your action!  More
♦ May 8, Seattle: The Interfaith Task Force on Homelessness meets on the second Wednesday of each month from noon-1:30 pm. May's meeting is at University Congregational United Church of Christ, 4515 16th Ave. NE., Seattle, in the first floor chapel. PARKING is free in Lots A (across from church entrance on 16th) and C (on corner of 45th & 15th, otherwise a pay lot). Note your parking space and sign in with license plate # and space # outside church office door. Coffee, tea, juice, snacks, BYO lunch. More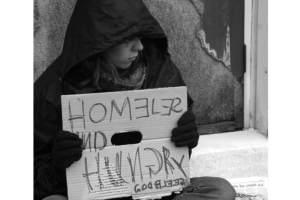 ♦ May 14, Bothell: Homelessness in Our Community Workshop Series begins on May 14, and continues every other Tuesday through June 11, from 6:30-8:30pm. Learn what it means to be living homeless. Come away with an increased understanding and useful tools in any situation.  RSVP is appreciated but not required. Contact staff@NUHSA.org for more information. More
Criminal Justice Reform Action Team          
♦ On the 28th of April at 4:00 pm, Aisha Hauser and other members of the BLUU (Black Lives of UUs Organizing Collective) will be presenting a Symposium on the issue of "Cash Bail," providing information and support for Moms currently in the system. Email Aisha Hauser, MSW, Director of Lifelong Learning, or call 425-747-3780 ext. 104 for further information.
♦ May 11, Edmonds WA: EUUC will show the film "The Board of Education vs. The Board of Incarceration" at 6:30 pm. at Edmonds Unitarian Universalist Congregation, 8109 224th St SW, Edmonds, WA. For more information call: (425) 778-0373.
♦♦ May 18, Edmonds: In fall 2019, Edmonds UU Church and Communities of Color Coalition (C3) will be co-organizing a summit for Snohomish County grassroots racial justice organizers to share resources, build network, improve efficiency, and inspire collaboration. Snohomish County organizations and congregations are invited to send up to 3 representatives to a May 18th planning meeting to influence the direction of the summit. More

♦♦ May 19, Bellevue: The May meeting of East Shore's Race and Identity Class is scheduled for May 19th at 9:00 am. It is held at East Shore Unitarian Church, 12700 SE 32nd Street, Bellevue, WA. This once-a-month series is led by ESUC Director of Lifelong Learning, Aisha Hauser. Aisha will lead participants in discussions about how race and identity shapes our experiences and our understanding of social justice issues. Register here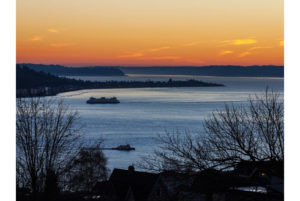 ♦ May 11, Mercer Island WA: Learn how the city of Portland reduced greenhouse gas emissions while the city's population grew. They created a detailed Climate Action Plan: our cities can too. Come to the Cities Climate Summit to hear inspiring climate planner Susan Anderson describe how the City of Portland and Multnomah County brought greenhouse gas reductions from goal to reality. More
♦ Several climate bills are now on the governor's desk, waiting for his signature. they include bills on clean energy, electrification of transportation, and hydrofluorocarbons. One bill, HB 1110 (Clean Fuels) was stopped by the Senate Transportation Committee because of funding issues.  More
Equity, Diversity and Inclusion (EDI) 

        EDI Calendar
♦♦ There are several celebrations of Iftar on the JUUstice Washington and EDI calendars. For example, on May 25th there will be a Ramadan community Iftar dinner hosted by the Sammamish Mosque, inviting neighbors to learn and share in the Islamic faith tradition of breaking fast. Get to know your Muslim neighbors to promote greater understanding. Check the calendar for more Iftar events.
Featured Film May 10th, Woodinville
♦ May 10th, Woodinville WA: Trickle Down Town, from a Seattle filmmaker, takes an up-close look at homelessness in Seattle. There are in-depth interviews with homeless people and visits to local homeless camps, including Camp Second Chance in West Seattle. Also shown are people who are working hard to help their homeless neighbors. At Northshore UCC, 18900 168th Ave NE Woodinville WA, 7:00 to 9:30 pm. More
Featured Flash Stance May 12th, Issaquah WA
♦ Join Fellow UU activists and others for a Black Lives Matter Flash Stance. Join fellow UU activists and others in trying to get a conversation started by people that see us about the marginalization of people of color here and across America. Bring a sign or use one of ours. Dress for the weather. Join East Shore UU in this important work.
For this and other scheduled protests, vigils, flash stances and rallies, please check out the JUUstice Washington calendar
Wellness for Justice Activists (tips/inspiration coming next month)