Sunrise Movement, the young people's climate action organization, is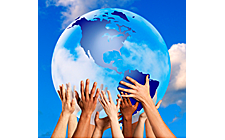 planning to train 100,000 young people next year. That's twenty times the number of people we trained this year. So to meet that huge goal, we need to grow our national trainings team.
Help us train 100,000 new Sunrise leaders next year: Apply to join our team as a full-time training fellow from March to December 2020.
The fellowship will start with a multi-week intensive orientation in which you'll get a deep dive into Sunrise's strategy and DNA, and learn how to be an effective Sunrise trainer.
Then, you'll jump into training the members of our movement, traveling to hubs across the country. Through online welcome calls, day-long orientation trainings, mass summits, and multi-day skill workshops, you'll level up thousands of young people to be leaders in Sunrise — whether they are experienced hub coordinators or just got involved in the movement last week.
What young people in America do in 2020 will determine the course of history for centuries to come. As a Sunrise trainer, you can help make sure our movement can grow at the rapid pace we need to win a Green New Deal.
For all the details, check out the application. Apply by January 12th.