Definitions of Equity, Diversity, and Inclusion (EDI)
JUUstice Washington defines equity as a state in which each of us has access to the resources—such as opportunities, connections, and power—we need to thrive and reach our full potential. Equity inherently includes an effective response to the past and present impact of systems of privilege and oppression. And, equity is a state in which outcomes cannot be predicted from social characteristics.
We define diversity as a state of variety in a group of people across social characteristics, including sex, gender, gender identity and expression, sexual orientation, socioeconomic status, education, language, race, color, culture, ethnicity, nationality, national origin, marital status, geography, immigration status, generation, religion, ability, age, and physical appearance. Diversity in an organization—for example, among its leadership, staff, and membership—is a marker for the degree to which the community it seeks to serve is represented within the organization.
We define inclusion as the equitable welcoming, valuing, and application of the skills, experience, perspectives, ideas, contributions, and needs of everyone within a diverse group across all areas of the internal and external functioning of that group, such as leadership, service provision, and service receipt.
---
Equity, Diversity, and Inclusion Position Statement of JUUstice Washington
JUUstice Washington is committed to the increasing, measurable manifestation of our valuing of equity, diversity, and inclusion in all of our work.
We acknowledge the contributions our founding organizations have made to helping build a more just and sustainable world, as well as the historical reality of insufficient equity, diversity, and inclusion in the functioning of these institutions.
We commit to transparency and accountability as we track our EDI progress going forward.
We share a determination to bring together, value, and leverage diverse wisdom, skill, and perspectives as we become our vision and accomplish our mission in the world:
Vision: We envision ourselves as a diverse and spiritually grounded organization that empowers people to work towards a just world in which all people thrive. Our vision is inspired by our commitment to each other and to the interdependent web of life of which we are all a part.
Mission: We strive to inspire, educate, empower, and nurture the capacity of Unitarian Universalists (UUs), as well as our community allies, to collaboratively advocate for and undertake social and environmental justice initiatives. We support legislative change that aligns with our UU values in Washington state and beyond.
---
"It is tempting to divorce this modern campaign of terror, of plunder, from enslavement, but the logic of enslavement, of white supremacy respects no such borders. And the god of bondage was lustful and begat many heirs: coup d'etats and convict leasing, vagrancy laws and debt peonage, redlining and racist G.I. bills, poll taxes and state-sponsored terrorism."
Those were the words of author Ta-Nehisi Coates before Congress June 19th, in a historic session that began to discuss what steps our nation could take toward restorative justice for our Black communities, including the topic of reparations.
Reparations is not a new idea—and for three decades, members of Congress have introduced H.R.40, a bill to establish a commission that would study reparations. But only once before, in 2007, has Congress even held a hearing on the bill.
We think it's important that all Americans deeply consider this discussion—starting by watching Coates' opening remarks before the House of Representatives.
Continue reading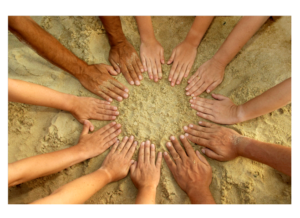 Join us for this important and long-overdue community conversation! Rep. Ilhan Omar. Linda Sarsour. Tamika Mallory. Marc Lamont Hill. Angela Davis. How are charges of antisemitism being weaponized to specifically target powerful Black and Muslim leaders, force Jews and Jewish allies into false dichotomies, divert attention from the worldwide rise of white nationalism and state violence, and divide progressive movement-building? Who benefits? Who is harmed? And most importantly, what can we do to recognize and disarm these attempts to divide us? FREE event, but registration required: https://www.eventbrite.com/e/intersectional-dialogue-on-weaponizing-charges-of-antisemitism-tickets-60506424344

Continue reading→
5th Annual CUUSAN Conference 2019 Living Our Values, Building Our Movement June 19, 9:30 AM to 4:00 PM Doubletree Grand Ballroom I 322 N Spokane Falls Ct, Spokane WA We are super excited to announce our keynote speaker at the 2019 CUUSAN Conference will be Chris Crass!! If you know Chris, you are freaking out with joy right now!  If you don't, you've got to get yourself to this conference! More We are also collaborating with our friends and colleagues at JUUstice Washington - we're really excited about this conference and hope you can come!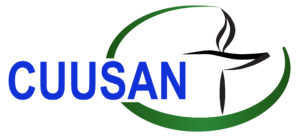 We need you to REGISTER, please

Continue reading→
A collection of progressive bills, most of which will primarily impact low-income communities and communities of color in Washington state, were voted on and passed by state legislators. These bills—some of which Poverty Action has been working alongside community members and partner organizations for years— could not have been passed without your voice and your action!  Thanks to your advocacy, Washingtonians will now see more robust and transparent laws regarding debt collection than ever before. This comprehensive package of five consumer protections bills is a big step forward for Washington state and particularly for its communities of color.

Continue reading→
Ethnic studies bill 5023 is currently being considered by the state legislature.  It Requires the Office of the Superintendent of Public Instruction (OSPI) to develop and periodically update a model ethnic studies curriculum for use in grades 7–12.  It requires an advisory committee to oversee the process.
Take a look here https://app.leg.wa.gov/billsummary?BillNumber=5023&Year=2019&Initiative=false
Then, please contact your state representatives to support this bill and its underlying aims.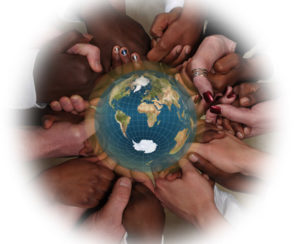 Racial Justice Action lead Leslie Schmidt
Continue reading
Blackface is a damnable blot on the nation's history. Today many Americans recognize it, belatedly, as the abomination it always was. Redface, too, is a damnable blot, though so common in our time it is nearly invisible. This contradiction puzzles Kevin Gover, director of the Smithsonian's National Museum of the American Indian. He is a citizen of the Pawnee Tribe of Oklahoma and lives in Virginia, where he has followed the burgeoning blackface scandal in state government. Read more here . . . 

Continue reading→
Reach beyond the mundane
Now is the time to help us reach beyond the mundane.
  Our vision to empower people, with a new and more powerful thrust, to build a just world in which all people thrive. By supporting JUUstice Washington right now, you will be helping us to achieve justice goals that, up until now, we could only dream of for the Pacific Northwest and beyond.
Continue reading