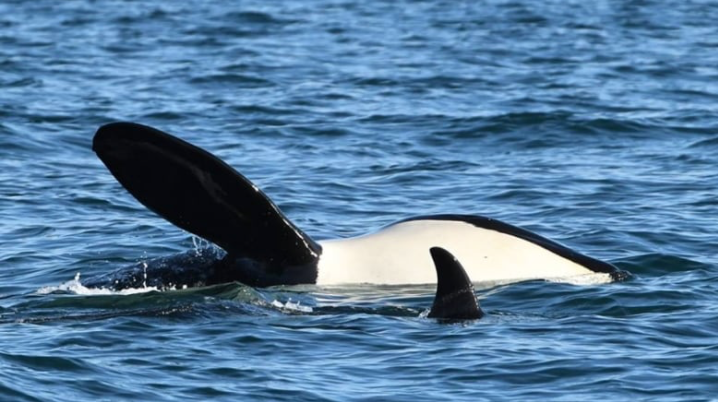 Two southern resident killer whales last seen in deteriorating health are now missing from their family groups.
Researchers with the Centre for Whale Research spotted J pod and K pod in Haro Strait over the weekend, but two orcas, J17 and K25, weren't with their families.
The centre hasn't declared the whales dead, but biologist Michael Weiss said "it's not looking good."
"These were two whales we were already really worried about. They were looking pretty emaciated, so to have them be the two that we can't seem to find in these groups is pretty alarming," Weiss said Tuesday.