UUs are working in a myriad of ways to create a Just Transition through community organizing and advocacy for implementing bold, just climate policies at all levels. Here are some highlights for this Create Climate Justice priority area: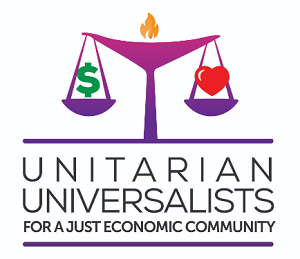 UU Conference on Climate Justice & the Green New Deal, Sept. 15-17 in Washington, DC.   UUs for a Just Economic Community invite you to a strategy conference and lobbying day on the Green New Deal. Come to this UU convergence about advocacy and action to create a just transition to an ecological civilization. We will hear from front line partners such as the Sunrise Movement, activists from Extinction Rebellion, and others.
Sponsored by UUs for Just Economic Community, UUs for Social Justice, UU Ministry for Earth, UU Service Committee, UUA & All Souls Church Unitarian. Scholarships are available. Purchase tickets.