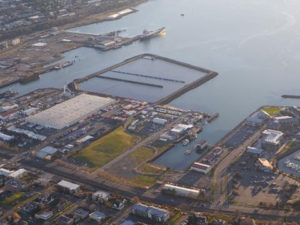 Preventing and cleaning up toxic pollution is critical to the health of Washington's people, salmon, and Southern Resident orcas. Now is the moment to urge state senators by April 13th to fully fund the program that cleans up thousands of contaminated sites statewide — including 12 sites on Bellingham's waterfront and four in the Blaine Marina area.
The Model Toxics Control Act (MTCA) is a law that holds polluters accountable for the harm they cause to people and wildlife, and it's at a crossroads. Tell your legislators to support SB 5993 and keep Washington on track in reducing harmful toxic pollution in our communities.
Over the last 30 years, demand for toxic cleanup funding has greatly expanded, with over 6,000 toxic sites in communities statewide. The state legislature is considering SB 5993 to secure stable funding for MTCA — paid by polluters — to meet growing needs and fund core pollution prevention and cleanup programs.
SB 5993 has broad support from environmental justice organizations and local governments, but the oil industry and their allies are working to stop it.
Here's what the bill includes:
Changes the fee on petroleum products to a rate per barrel that will be more stable and predictable with the ups and downs of oil prices. Right now, the funding source is highly variable making it difficult to clean up toxic sites.
Provides funding that meets demand for preventing and controlling pollution, cleans up toxic sites, and gives communities a voice in reducing the threats from toxic pollution.
Funds stormwater programs that reduce toxic pollution for people and for orcas, and protect downstream investments in toxic waste cleanups from recontamination.
The legislative session ends in two weeks. Contact your senator by April 13th and tell them that this is a key piece of legislation they should support.