We are super excited to announce our keynote speaker at the 2019 CUUSAN Conference will be Chris Crass!! If you know Chris, you are freaking out with joy right now!  If you don't, you've got to get yourself to this conference!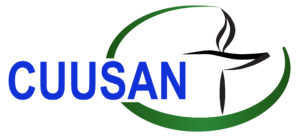 Living Our Values, Building Our Movement
When: Wed June 19, 9:30 AM – 4:00 PM
Where: A Hotel near the GA venue (Spokane WA)  Location TBA soon
We need you to REGISTER, please
Chris is an author, organizer, anti-racist educator, father and so much more! He has published a number of incredible books, his most recent being, "Towards the Other America, Anti-Racists Resources for White People Taking Action For Black Lives Matter" (Download a free book and discussion guide on his website!)
We are also collaborating with our friends and colleagues at JUUstice Washington – we're really excited about this conference and hope you can come!
Getting to GA – Cost Cutting Options

1. Are you close enough to road trip to GA?  Want a road trip buddy to share expenses?  Let us know on the registration form
2. Want to share a room at GA?  Let us know on the registration form.  You could share a hotel or Airbnb room
3. The CUUSAN conference is free!  It's paid for through our CUUSAN dues!  We're hoping to include lunch this year – we'll let you know soon
4. GA Registration – now open, you can save money by volunteering at GA or only going to part of the event.  Financial aid requests are also available.  Applications are accepted from March 1 thru March 31.  GA Information can be found here
5. Need to fly?  Make your decision to come and start shopping for airfare options now!