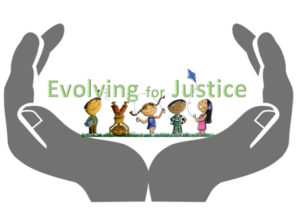 Are you a parent?
We welcome you at the Summit and offer a few options to help you attend!
Childcare for infants, toddlers, and children through age 12 will be provided by Edmonds UU Congregation Faith Development Program staff. The deadline to register your child for childcare is October 10th.
Click here for childcare registration.
Click here to register yourself (!) for the summit (if you haven't already)
We welcome infants-in-arms and non-separating children at any session of the Summit. We ask that you be mindful of the needs of your children while being sensitive to the needs of your fellow attendees. The Window Room allows parents to hear the main activities of the Summit while caring for little ones who need to be more active or noisy.
If your child has special needs, we welcome a conversation about what kind of care they may need and what support we are able to provide.
Attendees whose children will be unhappy at the Summit are invited to grant themselves a scholarship at the time of registration, so that they can pay for home-based childcare.
For more details or if you have any questions, please email Rev. Cecilia Kingman.
What to bring:  Parents who have registered their child for on-site childcare should bring lunch and snacks for their children. Due to food allergies and sensitivities, food will not be shared. Please help us ensure that all rooms remain nut- and corn-free. If your child has any other sensitivities, please let us know when you register your child for childcare. We will ask attendees to avoid those foods as needed. Please bring a favorite activity for your child to engage in and/or share with others. We will also have games, coloring and craft supplies, and play time on the playground, weather permitting. You are welcome to stop by the childcare room at any time!